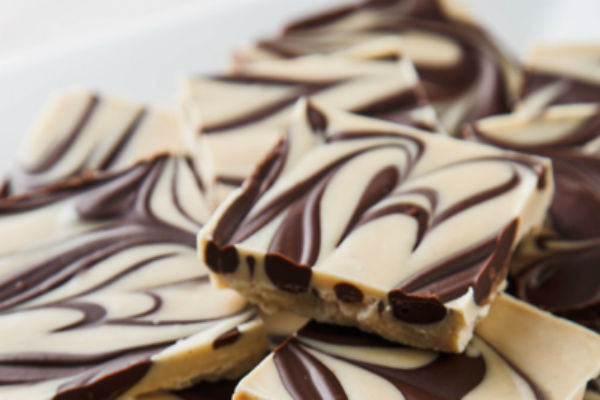 Tiger Butter Recipe! Just 3 Ingredients!
Have a sweet-tooth today? I know that I sure do! I found this Tiger Butter recipe and just had to try it. Not only is this a yummy treat, but you'll only need three ingredients. I love recipes with limited ingredients, because it helps me clean out my pantry and keep money in the wallet! Want to make this recipe for yourself? If so, here is what you'll need to create this sweet:
4 cups (two 12-oz. pkgs.) NESTLÉ TOLL HOUSE Premier White Morsels
3/4 cup creamy peanut butter
2 cups (12-oz. pkg.) NESTLÉ TOLL HOUSE Semi-Sweet Chocolate Morsels
Let us know if you enjoyed this recipe, because we love to hear from our readers. Have you tried a recipe like this before? If so, let us know in the comments below. For additional details on how to make this treat, visit the Very Best Baking Webpage!
Anything to Add? Leave a Comment!