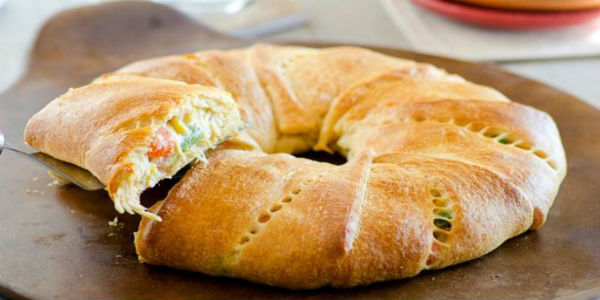 Recipe: Chicken Pot Pie Crescent Ring!
Want a fast and easy dinner tonight? If so, look in your fridge for crescent rolls! Crescent Rolls can be used for several different recipes! Believe me, they are a household staple in my family! Here is a great recipe for Chicken Pot Pie Crescent Ring! You will need:
1 bag (10 oz) frozen microwavable mixed vegetables
2 cups shredded cooked chicken
1 can (10.75 oz) condensed cream of chicken soup
1 tablespoon milk
1 teaspoon salt
1/4 teaspoon pepper
2 cans (8 oz each) Pillsbury™ refrigerated crescent dinner rolls
Did you like this recipe and how did yours turn out?! Let us  know, we love to hear from our readers! For additional directions on how to make this tasty dish, visit the Pillsbury Webpage!
Anything to Add? Leave a Comment!