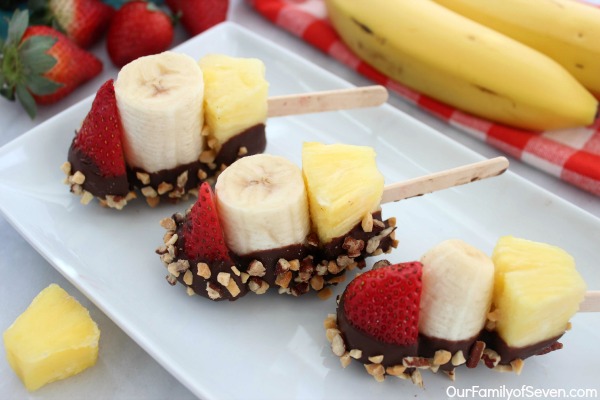 Banana Split Bites Recipe! So Simple!
I love ice cream! However, sometimes I want something lighter that has less calories. So, I found this Banana Split Bite recipe and I was hooked! This recipe is so fun and simple, which is perfect for my family. Plus, the snack is not filled with junk and unknown ingredients. You'll need:
3 Bananas
1/4 lb Cored Pineapple
6 Strawberries
1 cup Dipping Chocolate
1/4 cup Chopped Peanuts
12 Popsicle Sticks (or skewers)
For other tips and additional advice on how to make this yummy treat, visit the Our Family of Seven Webpage! Will you make this treat for your family? If so, let us know how they liked it!
Anything to Add? Leave a Comment!