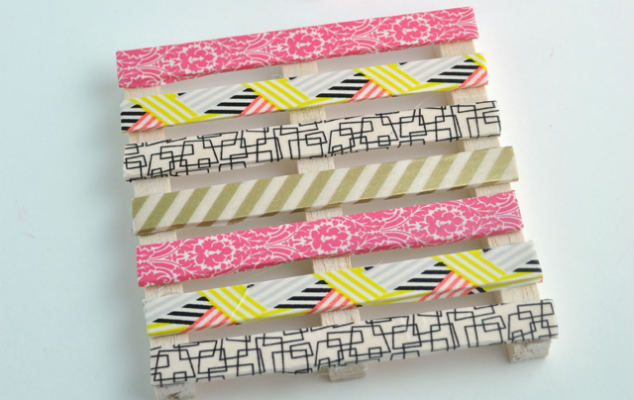 Washi Tape Mini Wood Pallet DIY Coasters!
My husband and I love to collect different nerdy mugs and glasses. Every time we visit somewhere, we buy a mug from that state or country. So, my husband and I searched for a inexpensive coaster DIY idea and found one! Your guests will absolutely love these and ask how you made them! Here's what you'll need to make your own:
wood craft sticks
1/2″ square balsa wood rod (look in the wood section at your hobby store)
pliers with wire cutting blade
craft knife
sand paper
hot glue gun
washi tape
scissors
Mod Podge
Let us know what you thought of this DIY and how yours turned out! This is such a cute craft idea, so do not miss out.  For additional directions on how to make this coaster, visit the Washi Tape Crafts Webpage!
Anything to Add? Leave a Comment!