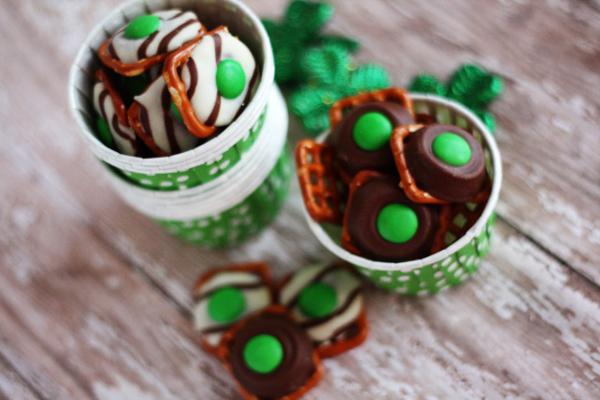 Saint Patrick's Day Treats! Perfect For Your Little Leprechauns!
Looking for a fun and inexpensive holiday treat to make with your kids for Saint Patrick's Day?  Then, make these Leprechauns treats! This is a fantastic way to help your kids enjoy the holiday with festive treats. I have not made these yet, but will do so March 17th! Let us know what you thought of this recipe and how yours turned out.
Ingredients:
small pretzels
Hershey Hugs
Rolo chocolate caramels
green M&M's
For additional directions on how to make this sweet holiday treat, visit the Celebrations Webpage! Oh and do not forget to wear green, you do not want to be pinched!
Anything to Add? Leave a Comment!