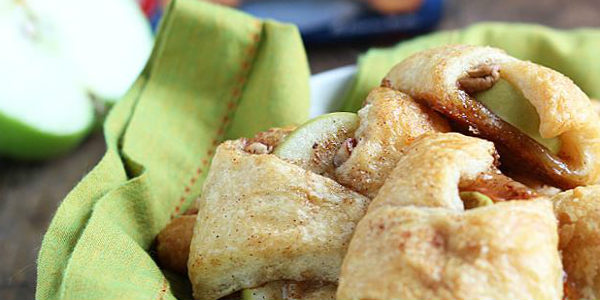 Little Bits of Heaven! Apple Pie Bites Recipe!
Looking for something delicious to make for Valentines Day? This yummy recipe is super EASY to make! I made it for my family this weekend and it's delicious, a new family favorite. Want to make this recipe to? If so, check out this recipe below:
Ingredients:
¼ cup packed light brown sugar
1 teaspoon apple pie spice, and additional apple pie spice (about ¼ teaspoon) for sprinkling on top of crescent
rolls
3 tablespoons butter, melted
⅓ cup chopped pecans
1 small Granny Smith apple, cored and sliced into 8 (1/2-inch) slices
1 (8-ounce) can Pillsbury Original crescent rolls
For additional directions on how to make this recipe, head on over to the Blond Cook Webpage!
Anything to Add? Leave a Comment!