It is a very common occurrence in my house to have a lack of organization in the jewelry department.  My necklaces are always in a knot and I am notorious for only knowing where one earring is.  If you are in the same boat, I hope this post will help you with one idea or the combination of a few to make jewelry organization cute as much as it is practical.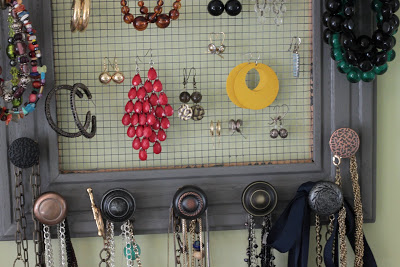 Picture frame & Chicken wire
This is pretty easy.  Mount chicken wire with a staple gun onto the back of a picture frame.  Add knobs at the bottom of the frame for added storage.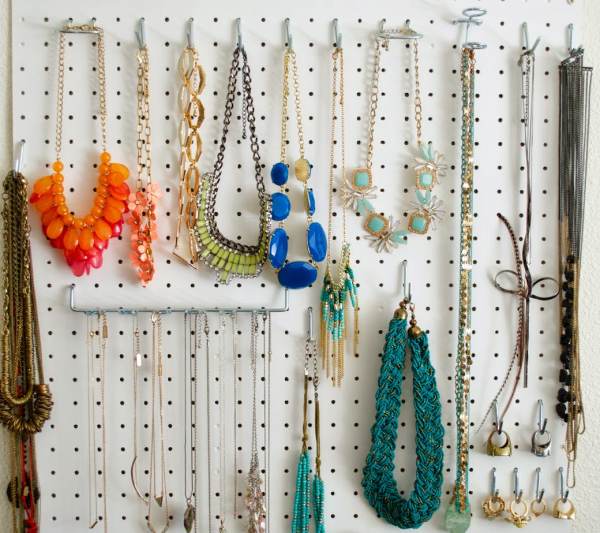 Peg board jewelry organizer
This one is pretty simple!! You will have to buy the desired amount of peg board and hooks.  Mount the pegboard on the wall as in the instructions, hang your pegs and hooks, and hang your jewelry and you are set!! Organize and reorganize because this is a pretty versatile set up!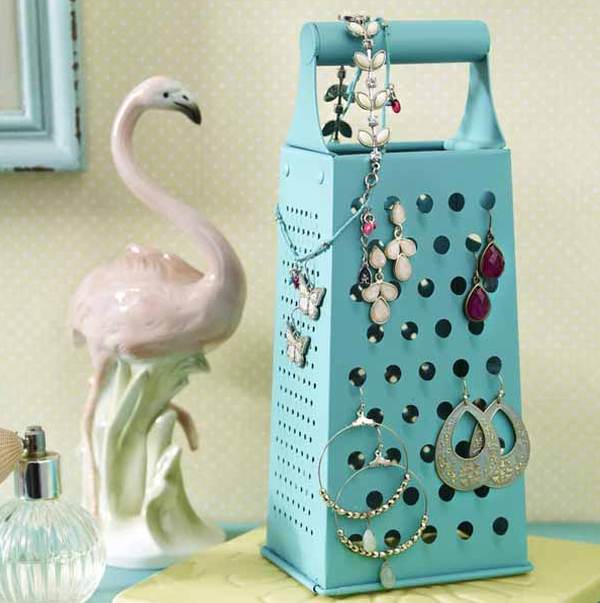 I thought this is so cute for a more vintage look! Spray paint a stand up cheese grater with the color of your choice and let dry.  Hang your earrings in the holes and rest your necklaces on top!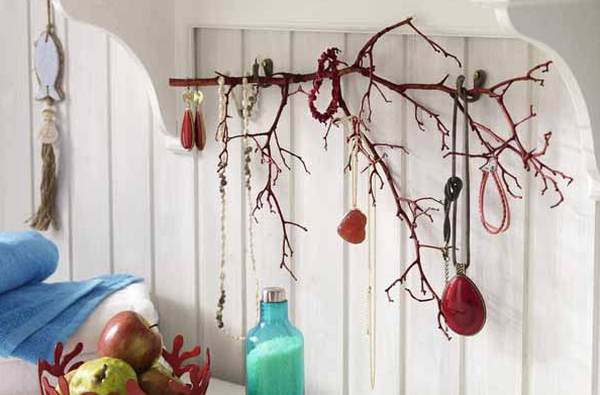 Here is a very non expensive idea! Find a twig that you really like and mount it on the wall with small hooks and hang your jewelry on the twig! This one is my favorite idea!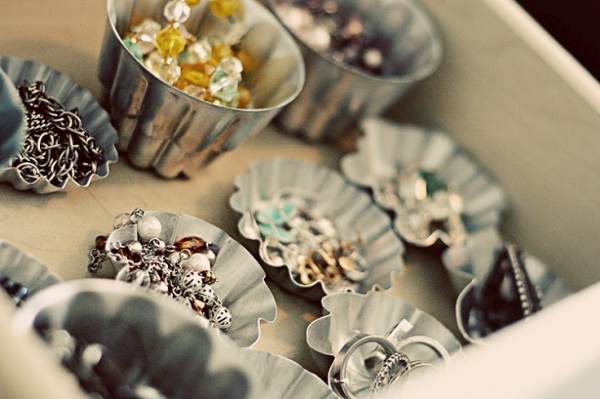 This idea can be a little more on the pricey side but I think it is so cute. You can use small pastry molds for your jewelry in your drawers.  Organize by color, size, or style and you are set!!
Anything to Add? Leave a Comment!