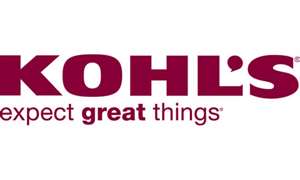 You can get a FREE $10 Credit at Kohl's
You will get a free $10 Kohl's credit when you download the Kohl's app for iOS or Android devices and login to your Kohl's Yes2You rewards account. You'll get 200 bonus points in your account, which is worth a free $10 reward. Expires 1/27/16.
NOTE: The bonus points are not added immediately, it may take some time to be added.
Anything to Add? Leave a Comment!