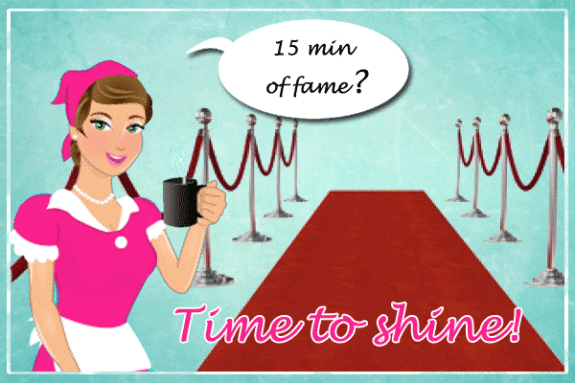 Are you ready for your 15 minutes of fame? Ready to "walk the red carpet"? Your story could become part of my next new promotion!
In the coming weeks I'll be showcasing a few select people who have had success with my site. If you'd like to participate, here's what you do:
1. Private message me on Facebook (http://www.facebook.com/thriftymommaramblings) saying you'd like to be part of my testimonial promotion.
2. Briefly describe your experience with my site, why you enjoy it, how you use it, and what you've won. If you've won something, be specific. Pictures would be great!
3. Speaking of pictures, if you'd like to submit a selfie for the promotion, please do so, along with how you'd like your name to appear.
Once you've applied by messaging me your information, I'll reply to let you know if you've been chosen!
If you're selected, you'll be highlighted in one of my Facebook Site promotions!
Note: By submitting your information, you're stating that you'd like to be highlighted in my online promotion, and that you're ok with me sharing any of the information you've given to me.
Anything to Add? Leave a Comment!