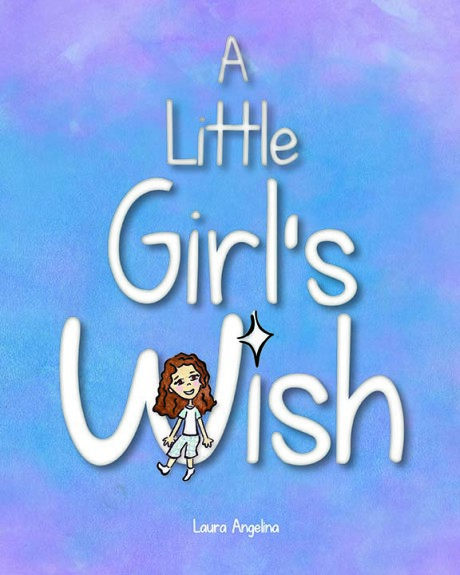 My kids hide as the mailman delivers the package then run to the door as soon as he's gone, to see what treasure he's laid on our doormat. Today's treasure was another children's book!  My family loves getting new books! We carefully unwrapped the package and took out the pretty, hard-cover book, A Little Girl's Wish. The cover is simple and cute and makes you wonder about the story hidden inside.
I sat down with my 6-year-old daughter, and we opened the book, ready to learn about the little girl's wish. From the looks of the picture, the girl in the story is about the same age as my little girl, so we pretended she was! It's always fun to read stories about heroines who are similar in age.
A Little Girl's Wish tells the story of a lonely little girl who is looking for a friend, a scenario that seems all too common these days. It's not a long or complex story. It has a "daydream" type feel that children will enjoy as they hear the story read aloud or as they read through it themselves.
My daughter and I read from cover to cover, and she paused to lean in and study the artwork on each page. When we were done, my little girl wanted to take the book and read it for herself. She likes to take time to really look at all the pictures and put the story together in her head. The artwork for A Little Girl's Wish is just clever and simple enough to let a child's imagination work for itself. Some books are too busy and leave no room for imagination. A Little Girl's Wish isn't one of those books. It allows children to let their imaginations run!
I would recommend this book for children between the ages of 3 and 7 years old. Younger children will enjoy hearing the story and looking at all the artwork. Older children will be able to read through it and really identify with the story.
This book would make a great birthday gift of Christmas present for that special little one in your life. Pick up your copy of A Little Girl's Wish, click HERE!

About RainbowLeaf Books:
Originally founded in 2013 and officially launched in 2015, RainbowLeaf Books is looking to bring joy to children and even adults, and teach important values of life through simple and sweet illustrated books. We currently have two children's picture books, "A Little Girl's Wish" (US $15.99) and "A Very Squeaky Mystery" (US $17.99), available for purchase through our website or via our Facebook page, and we have more books and even lullaby songs in the works.
Website:
www.rainbowleafbooks.com
Facebook:
https://www.facebook.com/RainbowLeaf.childrensbooks.onlinestore
Twitter:
https://twitter.com/rainbowleafbook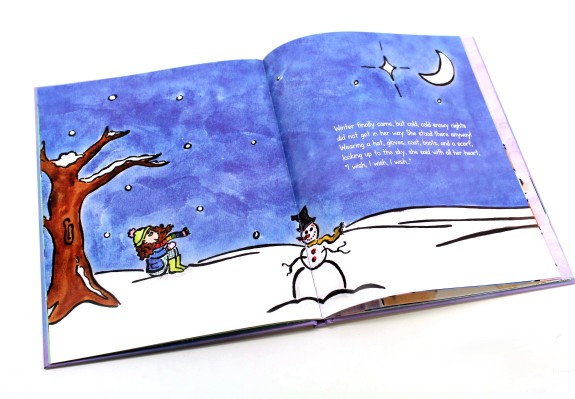 Anything to Add? Leave a Comment!