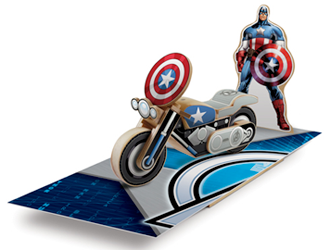 You can go register for the FREE Captain America Motorcycle Kids Clinic at Lowes
The clinic for kids will be held on Saturday, June 27th starting at 10am!
The Avengers are back this week with Captain America! Register your child and they can build a motorcycle inspired by "Marvel's Avengers Assemble!" Watch the Animated Series Sunday Mornings on Disney XD!
Anything to Add? Leave a Comment!