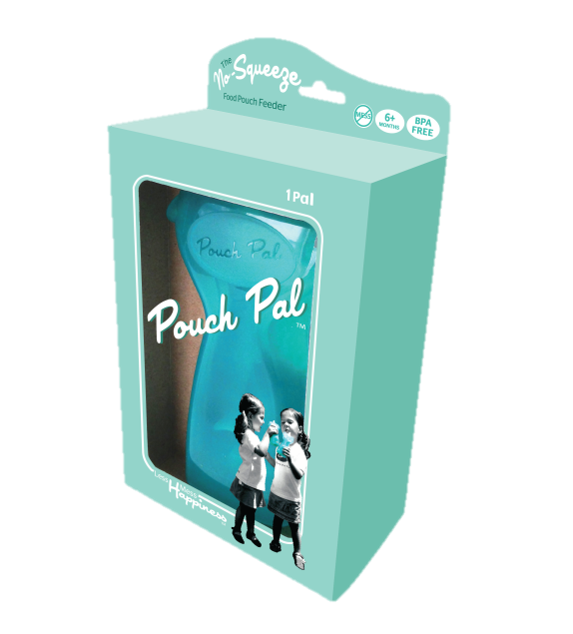 WINNERS!!!!
Congratulations to the following 5 people!!! You have won a Free Pouch Pal!!! Please message me with your shipping address, and I'll get it shipped out asap!!!
Lauren Vaughan
Shaconah Cates
Amber Beecham
Tish Ree
Jennifer Mayes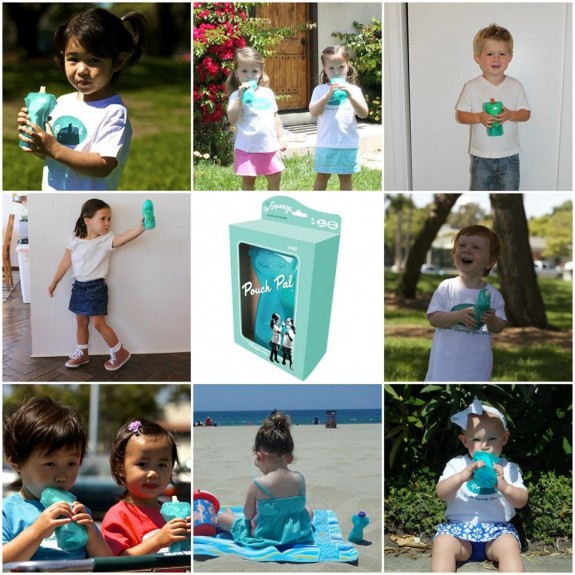 If you'd like to keep up with this great product, please visit their Facebook page,  and Follow them on Twitter, Pinterest and Instagram!
PRODUCT INFO:
Pouch Pal is the non-squeezable, mess-preventing, cap-keeping, time-saving food pouch case. Simple, ingenious, and stylish, Pouch Pal fits in a cup holder and has a built-in space on bottom to hold the food pouch cap. Pinch and push technology is the key to avoiding annoying vacuum seals. Say goodbye to readjusting, sliding, pinching, rolling, or curling the food pouch. No pouch Olympics necessary. Pouch Pal is top rack dishwasher- safe. Of course, Pouch Pal is BPA- and phthalate-free.
More About the Key Features
Nice Curves
Its rigid shape and child-resistant latches ensure that the food pouch within can't be squeezed by little hands. Its solid, curvy figure is easy to grasp and fosters independence as your baby learns to self-feed. Pouch Pal comes in a groovy turquoise that's great for all kids. Pouch Pal fits nicely in a cup holder too.
Pinch and Push
The pinch and push technology is the key to avoiding those annoying vacuum seals. With its sides pinched and bottom pushed up, the little food pouch inside Pouch Pal is in prime position for the food to flow.
Lose the Top?
No way. There is a cap-saver feature that's located at the bottom portion of Pouch Pal. The beauty of Pouch Pal is that it doesn't leave you with more bits to hold or throw away. We are all about saving you time and hassle. While baby is eating, the food pouch cap is conveniently stored for you. In the event that there is enough left in the pouch for round two, just pop the cap back on until it's snack time again.
Starts May 27, 2015 at 9:00AM CST, and ends May 27,2015 at 9:00 PM CST!!!
Anything to Add? Leave a Comment!