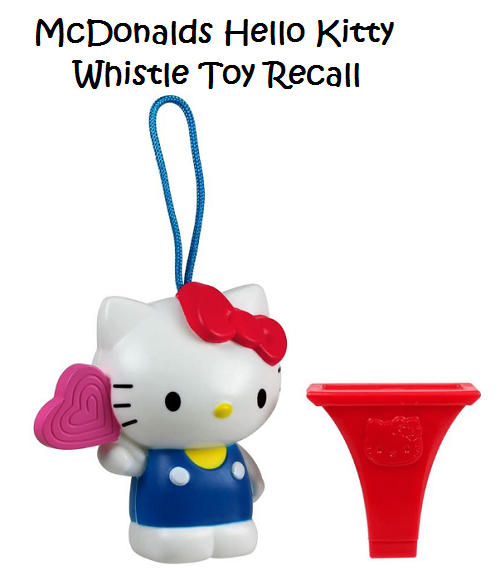 McDonald's has just announced a voluntarily recall on a red whistle included with the Happy Meal Hello Kitty Birthday Lollipop Toy #6. This is for all USA and Canada stores. They discovered that components of the whistle can detach which poses a choking hazard to young children. If you do bring back to a McDonald's store they will give you a another toy and, in addition, we are offering the choice of either a yogurt tube or bag of apple slices.
You can read more about the McDonald's Hello Kitty Toy Whistle Recall HERE.
Anything to Add? Leave a Comment!