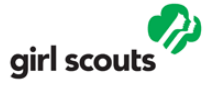 Disclaimer: I am part of the Mom It Forward blogger network. Mom It Forward and Girl Scouts of America partnered in support of this campaign. I was compensated for participation in this campaign. However, all thoughts and opinions are 100% my own.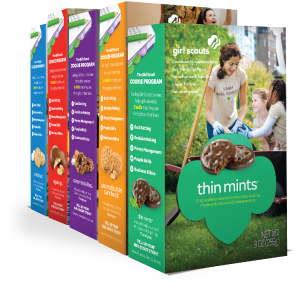 My favorite time of the year is when the Girl Scouts sell their cookies! It takes me back to when I was in the Girl Scouts and selling my cookies to friends and family. They also looked forward to it every year and I would get orders before the event so it was nice to know I had a great selling product that people loved to buy. The Girl Scouts taught me lots of things about my community as well as about myself. I learned to have more confidence and also some valuable selling as well as marketing skills. I was the #cookieboss! My nieces were also in the Girl Scouts and you better believe I had my order in ahead of time as I wanted those Thin Mints! My favorite cookie and still is even today!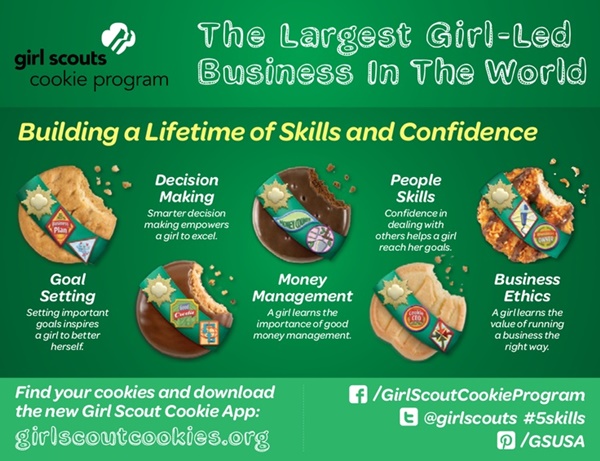 Girl Scouts is kicking off National Girl Scout Cookie Weekend starting February 7-8, 2014! You can get your cookie fix in but also this is a chance for everyone to learn what valuable life skills these girls can learn and help out her own local community. They earn badges but also about money, business, helping others and so much more. It is wonderful for the girls, the leaders, and the community involved. Plus you can find out where you can buy the cookies in your area! Help another little girl to become the #cookieboss while teaching her long life skills she will never forget and pass on in the future.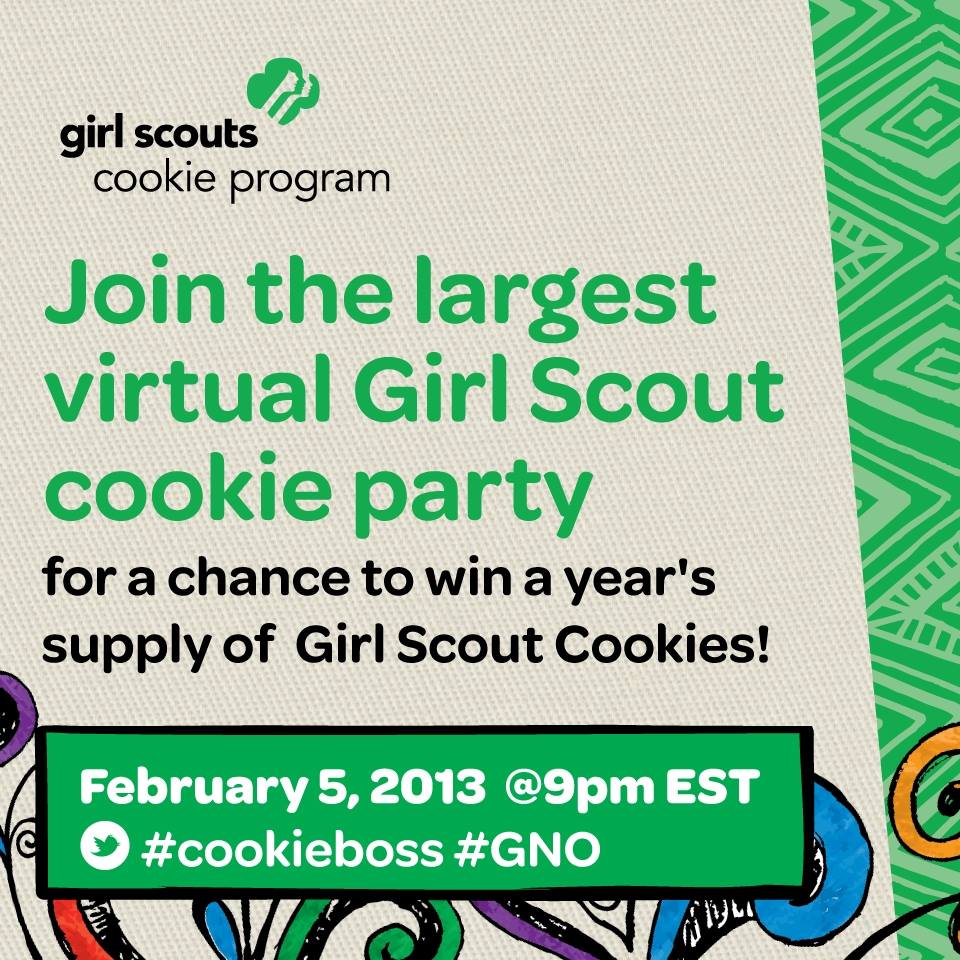 WAIT! On February 5, 2014 you can join Girl Scouts, Mom It Forward, and our panel of experts to celebrate National Girl Scout Cookie Weekend. Join the conversation to talk all things cookie (yum), learn about this season's sweepstakes, and discuss the 5 skills girls acquire while participating in the largest girl-led business. The party starts Wednesday, February 5 from 8 -9 p.m. CT. See here for details about the giveaway. (Hashtags #gno #cookieboss)
You can also follow the Girl Scouts GSUSA on Facebook
Girl Scouts GSUSA on Twitter
Girl Scouts GSUSA on Pinterest and share those cookie pics of your own #cookieboss or of your favorite Girl Scout Cookie!
Anything to Add? Leave a Comment!