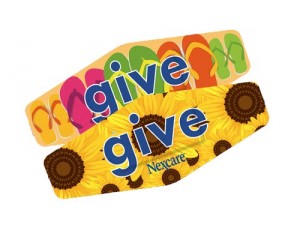 Starting in MAY you can score FREE Nexcare Limited Edition Give Bandages Sample
I will post reminders and keep an eye out for when it goes live next month in May!
From their site:
We're getting excited for this year's Give program, which raises awareness of the importance of blood donation. The theme this year is "It's Always in Season to Give Blood", and starting in May we will be giving out samples of limited edition bandages designed to celebrate each season of the year. Here is a sneak peek at the first two designs for Summer — these designs were selected by our Facebook fans in January!
Anything to Add? Leave a Comment!