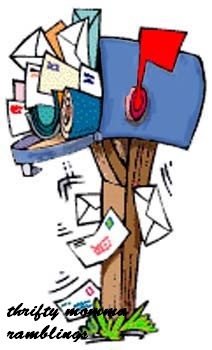 Is everyone ready for another edition of Monday Mailbox?!!
Today is June 16th and I did receive some great freebies this past week. I did include some from the week before as I had missed last Monday's post. Sorry but I was busy with giving away stuff instead. 🙂 I have been having some great mail days.
I got the Organic Agave sweetener today and it was jammed full of different flavors of Agave. Be careful when opening the package as the inside has (2) $2 off coupons! Otherwise you might tear the coupon.
It takes awhile to start getting several a week and even several a day! I love when I get 3-4 samples in my mailbox including coupons! It's awesome!
Be patient and keep following my blog as I try to post as many of the great freebies I find daily and share on the blog! 🙂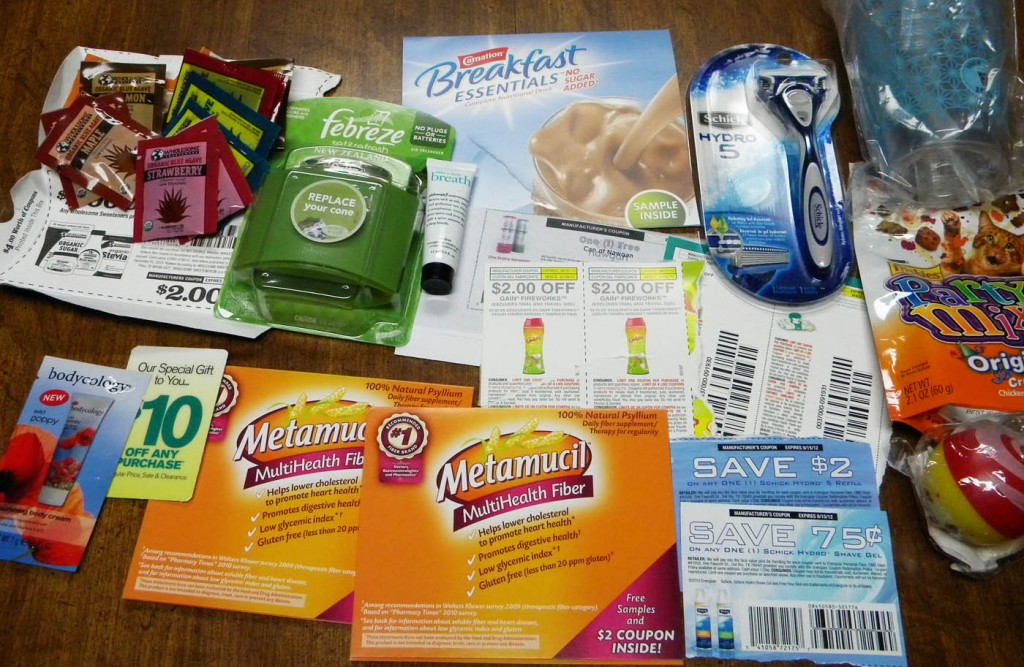 I can't possibly list all of these freebies but I will try to do the best I can.
Metamucil Fiber Samples
Schick Hydro Razor with coupons
Friskies cat food with ball (the party pack)
Bodycology Sample
Newgan Coupon for free can
Brew over Ice Tumbler
Gain Fireworks Coupons
Pampers coupons
Febreze Freshener
Carnation Essentials Sample
Free Philosophy Moisturizer
Organic Agave Samples
What great freebies did you get today?
Anything to Add? Leave a Comment!