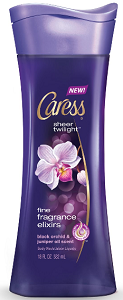 Starting today, July 16th you can request a FREE Caress Endless Kiss Body Wash Sample at 12PM EST or 11am CST!!!
This is for the first 30,000 people! It will be under the "Join the Endless Kiss Tab".
I will post a 10 Minute Warning on my Facebook Page! Enjoy!
Let me know if you snag one!
Anything to Add? Leave a Comment!