Here is an amazing deal to get higher value coupons!
Try the Savings Club from Coupons.com FREE for 30 days.
Don't like it then cancel. No worries. But if you love it like I know you will, then it's only $3 a month! Print one higher value coupon and it basically paid for itself! You will also get access to special rebate offers that are only available to club members! Look at these savings below!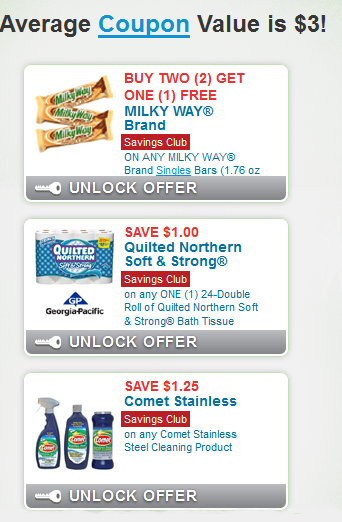 This is how you save more money on your grocery bill and it's cheaper than buying Sunday papers. My Sunday Paper is $2.00 and that's just one paper! The other is $1.50 so I have to spend $3.50 a week for coupons. This is much easier. Try it for free!
Anything to Add? Leave a Comment!