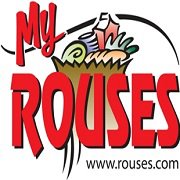 I went shopping on Saturday at the Rouses Epicurian Market in Thibodaux and found the following items on sale not in the weekly ad.
Filippo Berio Olive Oil was $3.79 (the smaller bottle maybe 16.9 oz)
Used $1.50/1 Filippo Berio Olive Oil printable use zip 90210
Final Price- 2.29! (much cheaper than Walmart which was over $5 for same sized bottle)
Then I found the Jell-O Mousse Temptations for $2/5
I passed as you only get 3 for $2.50! I feel that is a rip-off.
Use the $0.90 coupon to make the final price $1.60 for one.
$0.90/1 Jell-O Temptations or Mousse Temptations printable
Jell-O Snack Cups were $2/5
Used (2) $1.10 Jell-o Refrigerated Snack Cups printable
Final Price- $2.80 or ($1.40 each)
Hillshire Farm Smoked Sausage was $3.50 and I had a $1.50 off coupon from Facebook but there is a 55 cent you can print.
Use $0.55/1 Hillshire Farm Smoked Sausage printable
Final Price- $2.95 but my final price was $2.00!
I could not find that Gold Peak tea anywhere. I checked Target, Walmart, and a couple of other stores. I finally found the bottles at Rouses.
The printable coupons are now gone but they will be back soon. I had 2 $1.00/1 coupons from Facebook promotion. Rouses regular price is 4/$5.
2 Gold Peak Tea- $2.50
Used 2 ($1/1) coupons
Final Price- 50 cents!
This is in the ad but if you still have any of $1/2 Powerade coupons then use it on Powerade which is 69 cents a bottle! It would make them 19 cents a bottle!
If you have a Rouses Supermarket, then let me know in comments if you would like to see a weekly ad matchup with coupons!
Anything to Add? Leave a Comment!