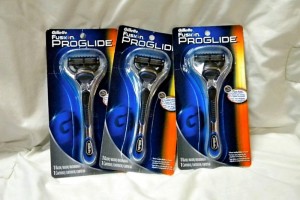 If you still have any of those $5/1 Gillette Fusion ProGlide Razor coupons, then here is a HOT Deal to use them as they expire today (April 30)!
I found 3 of them that some nice person left for someone else to use. At first I was like how can I use these, then I went to the trial size isle and it hit me! You can buy a single razor for $6.97 -$5 Razor coupon for a final price of $1.97! The coupons were good for ANY Fusion Proglide Razor! I scored 3 of these for $6.50 with tax! It was like buying 1 and getting 2 FREE! Hubby is happy as he loves this razor. It is a manual one, but he doesn't like the battery one. Hurry as this expires today! Enjoy.
Anything to Add? Leave a Comment!