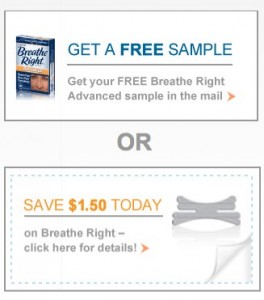 Click Here for a FREE Breathe Right Sample or Print a $1.50 coupon! It's your choice as to which you want.
I have gotten the free sample in the past and it comes with a coupon so just an FYI! It might not as they do change it up to keep us guessing. Enjoy!
Anything to Add? Leave a Comment!