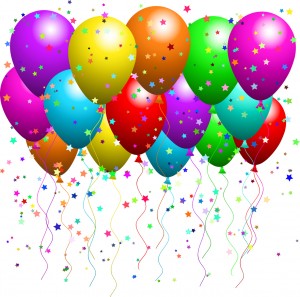 Help me celebrate my birthday by entering for a chance to win a $50 gift card with the Thrifty Momma Ramblings Birthday Celebration Giveaway! Happy Birthday to me today! I promised you guys a giveaway to celebrate my actual birthday (not the blog). While I will not disclose my actual age, flattery will get you extra entries. Just kidding.
I decided the best way to celebrate my birthday is by giving away a $50 gift card! I will have the choices listed below. I also wanted to show off the redesigned blog in my new home. I moved to WordPress which was very simple (ok so I had someone move it for me), but I love being self-hosted on WordPress. I still need to add the final touches, but school is keeping me very busy. I am glad I only took 4 classes this semester. I want to thank everyone for being so patient with me while I made the move.
Now on the actual $50 Gift Card Birthday Celebration Giveaway!
I am using Rafflecopter for the first time and I must say it is going to be much easier to manage the giveaway. I have one mandatory entry of leaving me a comment on which gift card you would choose, and then tell me how you will spend my gift to you! It will be easy as pie (or cake). Yummy!
All the information such as when the giveaway ends (March 4th at 11:59 EST) and the rules are listed at the bottom of the widget. I will say this giveaway is only open to US residents aged 18+. The winner will be pulled using Random.org the following day. The winner will be emailed within 48 hours after the giveaway ends. The winner will need to let me know which gift card they want. Good luck to all who enter. Below are the choices for the gift card. Enjoy.
$50 GIFT CARD LIST:
Wal-Mart
Target
Amazon (online code)
CVS
Walgreen's
Best Buy
Rite-Aid
Itunes
Anything to Add? Leave a Comment!