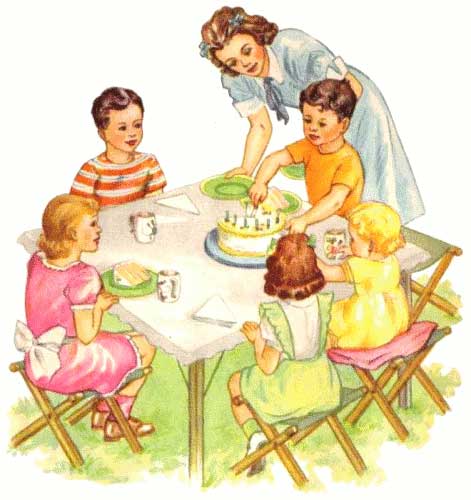 The following post was written by Melissa C. who writes for the Blog Content Guild.
Throwing a Child's Birthday Party on a Budget
Throwing a birthday party for your child doesn't mean you need to break the bank. There are lots of fun tips and tricks you can use that allow you to save money and will still allow for a memorable time!
First of all, if your child is very young, you don't need to go out and buy a fancy cake from a bakery. These can be very expensive and, if your child is too young to even remember it, it is a waste of money. Many children love the Funfetti cake mix from Pillsbury that you can find at most grocery stores. You can make a fun cake yourself that will save a lot of money.
Instead of a cake, consider having cupcakes. You can make these yourself easily, or buy them from the bakery for usually cheaper than a cake. This takes the hassle out of having to cut a cake, and if your child is young they may enjoy playing with the cupcake far more than they would have enjoyed having a cake.
If you're having a theme party, like a Mario party, save by buying minimal amounts of mario birthday party supplies. Instead, make some Mario-themed party-ware on your own. You can bake Mario-shaped cookies or a Mario cake.
Before heading to the store, survey what you already have with an eye for repurposing. If you have some leftover curling ribbon from Christmas, you could use it to tie around balloons. Similarly, some wire ribbon could help you decorate chairs and make the interior of your house colorful and welcoming.
Head to your local dollar store, especially goodie bag items. You can often find lots of stickers and small toys that you can put in small bags and tie with ribbons. It will look impressive to the children but won't cost you an arm and a leg to assemble.
With some creative thinking and a little bit of planning, you can throw a great birthday party for your child without breaking the bank. Sometimes it could be easy to get caught up into the mentality nowadays of trying to have a birthday party better than any of the other children, but that's not what is important. The important thing is to give your child a great, memorable time without stressing yourself out, and hopefully these tips will help you keep things in perspective and create a great celebration.
Anything to Add? Leave a Comment!