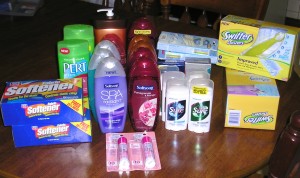 I already know I've had a post titled I love CVS but I really do love that store! I did most of the monthly deals and some of the weekly ones today. I saved a lot of money on this great shopping trip, and I am keeping a few items to put in my gift baskets I make for Christmas. I still need to get the Bic Soliel Razors monthly deal but my coupons haven't come in yet. They are well stocked at the moment so hoping that lasts. I also got some stuff at Rite-Aid today. I did 3 transactions at CVS.
Rite-Aid Shopping Trip
1 Degree Clinical Deodorant- $6.99
2 RA boxes of Dryer Sheets (B1G1F) $3.19
1 Pert Plus (25% more bottle)- $2.50
1 Pert Plus Botanical- $2.50
1 Gum- 99 cents
1 Softsoap- $2.99
Coupons:
$1 Softsoap
$2 Pert Plus
$3 Pert Plus
$2 Degree
Total $8 in coupons
Grand Total with tax- $12.79 and I'm getting back $6 in Rebates from RA and $2.50 TMF Pert Plus Rebate so then grand total is $4.29! Not too shabby and I really needed dryer sheets and these were the huge 100 count ones! I would have bought more but these were the last 2 in the store. They were also out of the Dove Clinical and Oxy Freebies. Oh well.
Then I headed for shopping at CVS for the deals. I won't post them like above since it's too many to list but I will say I got the Free Liners, Tampons, 6 of the Sure Deodorants, 8 Softsoap bottles (B1G1F), 2 Coppertone Baby Sticks, Swiffer Duster and Refill, Right Guard Clinical Deo, and Vaseline Lotion. I got all of these items for $15! I am getting back a $2.89 rebate for the Sure. The total after the rebate for $12.11 and I have almost $23.49 in ECB's. I still need the Bic razors/refills and the CVS brand Face Wipes which I have a $2 beauty coupon to print. The coupon is too huge so I need to work on that later today. Once I get my rebates back then I spent less than $20 for all this stuff. I mostly spent money on the Softsoap body washes but these make great additions to my gift baskets. I spend around $5 per person and I give 6 of these away each year. I usually donate the extras to either the women's shelter or my Church.
I could have gotten my $12 total down to under $2 if I had used another $10 ECB but I wasn't thinking. I am still proud of how I did even with the extra $10 upfront. I still have it but just in the form on an ECB but I really like rolling the old ones into new ones. Share your totals and shopping deals. I would love to hear about them.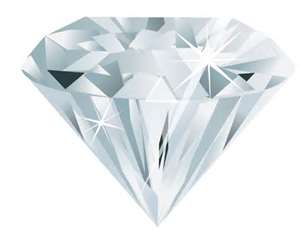 Anything to Add? Leave a Comment!