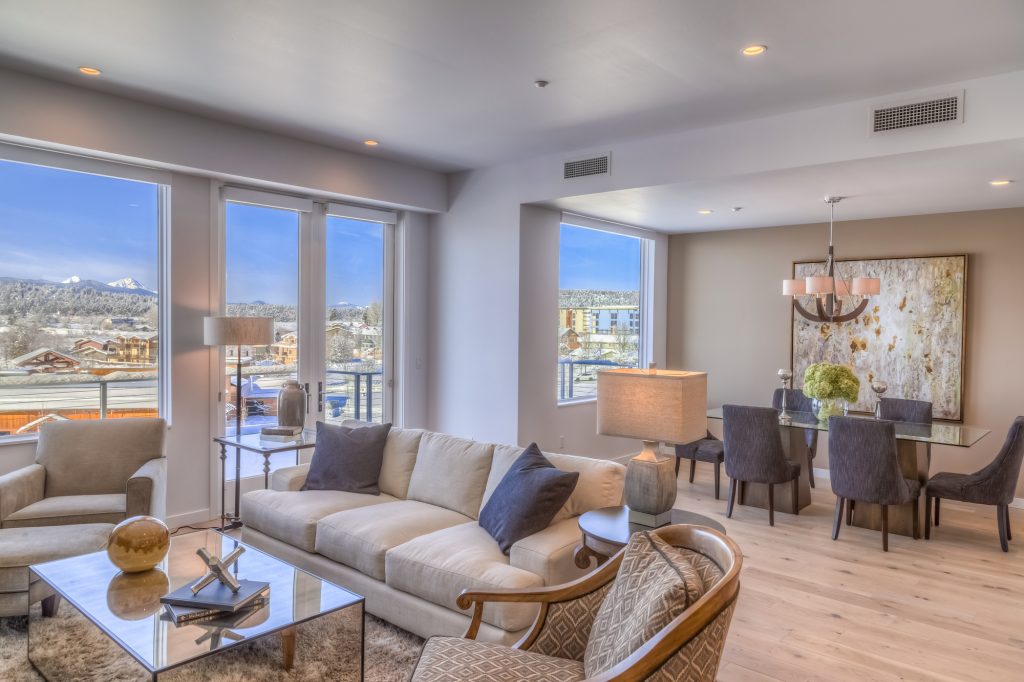 Owning a home is one of the most significant milestones that any adult can reach.
It's also one of the hardest things to keep up with, especially when it comes to home furniture design.
Design trends are constantly changing and for most people, keeping their home decor on point is essential. We've got the 411 on which design styles are trending in 2022. Continue reading to learn all about them and how you can incorporate them into your home.
Multifunctional Spaces
With so many people working from home now, it's becoming popular to have mixed-use spaces. For example, if you don't have a spare bedroom, your home office might be a small section of your living room.
To make this design work, it's important to keep modern design practices in mind. For example, simple desks that don't detract from the rest of the space will work best, and keeping the area neat and clutter-free will prevent your eyes from getting drawn to it.
As far as desk styles go, something either eclectic or mid-century modern is often what people opt for.
Layers Of Texture
Texture brings warmth and coziness to any space. So whether you bring in extra texture with pillows, throw blankets, unique curtains, wall hangings, or carpets, this is a trend to watch out for.
One new home furniture trend is having the couch be the focal point of the room. To do this, many people are buying sofas in funky colors like bright yellow and burnt orange. 
Adding color-coordinating pillows and throws is an excellent idea to take this trend to the next level.
Luxury Custom Cabinetry
People are beginning to realize that one simple way to create a luxurious feeling in a room is to install custom cabinets.
These cabinets can be used in:
Home offices
Closets/wardrobes
Laundry rooms
Storage areas
Dens
These gorgeous cabinets not only provide a unique look for your space but also bring functionality too.
Gone are the days of buying bookshelves from big box stores to showcase your collection. Instead, displaying it on beautiful custom units is the go-to choice.
Laundry rooms don't need to be dingy and dated. Instead, they can look refreshing and beautiful while providing plenty of storage space if you install custom cabinets. 
Virtually every area of your home could benefit from this furniture design choice. If you'd like to explore your options, one good place to look into is Design Form.
The Vintage Comeback
One of the more surprising home furniture trends is vintage having a comeback.
Vintage pieces of furniture often require a little love to bring them back to their former glory. But, many people find the extra work worth it because vintage pieces are usually more unique than anything you can find at the store.
Plus, many retailers are creating furniture specifically to look vintage, but the costs are much higher than revamping genuine vintage pieces.
Repurposing vintage furniture into end tables, nightstands, TV stands, and other prime pieces of furniture is a trend you're sure to see in 2022.
The Classic Bar Cart
Bar carts have been around for a long time, but never before have they been seen as an opportunity to style your home like they are now.
Bar carts provide the convenience of having your favorite beverages within reach when you need them. But, they also create the opportunity to showcase gorgeous stemware, coasters, "coffee table" books, and other small items.
Styling bar carts are a modern design move that many people take advantage of.
Bringing Nature Indoors
With the rise of people wanting a bohemian feel inside their homes and aiming for an effortless look inside, more and more people are bringing nature indoors.
Whether you choose to decorate with faux plants or real plants, the effect is the same.
Taking this design trend even further, people find fun pots to put plants in and hang them from the ceiling with macrame plant hangers.
Marble
Marble has always been considered a furniture element that brings luxury and class to any space.
People are catching on even more in 2022 and adding marble to spaces other than just the kitchen. Aside from marble countertops, marble coffee tables and dining room tables are in.
The only difference is, thicker cut slabs with rough edges are people's current go-to. This combines the class of marble with the homey and rustic feel that raw edge furniture provides.
Sustainability
More people than ever consider sustainability practices when planning their interior design changes for the year.
For furniture, in particular, people are opting for revived second-hand pieces and higher quality items made with sustainable materials. People are willing to spend more to decorate their homes with pieces they know will last them years and that aren't negatively impacting the environment.
These Home Furniture Design Trends Are The Future
You can stick with most of the home furniture design trends mentioned here and interior changes for years, even as major design trends come and go.
Buying high-quality pieces, transforming your home to be more practical, and making changes to better utilize your space are all trends we will see in 2022 and beyond.
Try making one of these changes in your home today and see if the transformation works for you.
If you enjoyed this article and would like to read more interesting information about taking care of your home and keeping it look its best, please check out the rest of our site for more! 
Anything to Add? Leave a Comment!