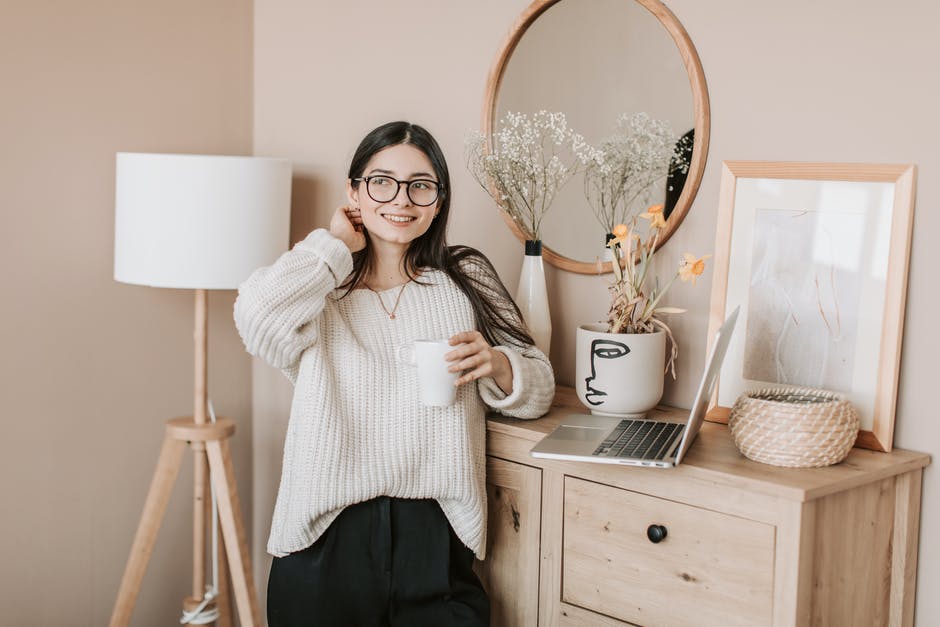 According to a recent study, the average American spends about 36 years in their bed over the course of their entire life. And while most of this time is spent sleeping, people also spend a large portion of time simply hanging out in their bedrooms.
For this reason, you should make sure that you love everything about your bedroom from the moment you first set it up. There are some bedroom decorating tips that you can use to accomplish this goal.
By utilizing the right bedroom design, you'll ensure that you love everything about your bedroom. The right bedroom decor will make you want to spend as much time as you possibly can in it.
Here are seven beautiful bedroom decorating tips that you should consider putting to good use.
1. Begin by Painting the Walls in Your Bedroom the Right Color
Do you want to wake up happy every single day? Of course you do!
It's why you should paint the walls in your bedroom one of these colors. They'll make your bedroom look amazing and create the right mood in it at all times.
It would be a better idea to paint your walls one of those colors as opposed to just leaving them white. This is one of the simplest bedroom decorating tips on this list, but it's one that's going to produce some of the best results in the end.
2. Look for the Best Possible Place to Put Your Bed in Your Bedroom
Once you have the walls in your bedroom painted the right color, you can start to move things into it. The first thing that you'll want to move into it will obviously be your bed.
You should look for the best possible place to put it before doing anything else. If your bed isn't in the right spot, it's going to throw the rest of your bedroom decor off.
You don't necessarily want to stick the bed right in the middle of the room and create a whole bunch of wasted space. But at the same time, you don't want to cram it up close against the wall and make it uncomfortable to get in and out of bed.
Instead, experiment with a few different spots to see which one you like best. You're going to spend your fair share of time in your bed so you don't want it to be in a place that you don't love.
3. Place the Right Blend of Pillows, Sheets, Comforters, and More on Your Bed
After finding the right place to put your bed, you can start to put pillows, sheets, comforters, and more on top of it. It's a good idea to do this sooner rather than later to make sure that everything that you put on your bed works with the rest of your bedroom.
You don't want to wait until the very end and discover that your bed linens don't match your other room decor. It might send you all the way back to square one.
4. Hang the Right Lighting Up in Your Bedroom
The lighting that you put up in your bedroom could ultimately make or break the look and feel of it.
If the lighting is too bright, it's going to make it difficult for you to relax in your bedroom. If it's too dim, it could have you falling asleep every time you lay down on your bed.
You should look for lighting that is going to set the right mood. Whether that be recessed lighting up in the ceiling or lighting from lamps placed next to your bed, you can find lighting that will work wonders for your bedroom.
5. Put Mirrors Up on Your Bedroom Walls to Make It Feel Bigger
If your bedroom is on the smaller side, there are ways to make it feel bigger than it really is. One of the most effective ways to do this is by putting up mirrors on your bedroom walls.
These wall mirrors will open up the space in your bedroom while also adding a decorative touch to your bedroom decor. They'll prove to be the perfect addition to the space.
6. Try Not to Incorporate Too Much Furniture Into Your Bedroom Design
For years, people were obsessed with cramming all kinds of big furniture into bedrooms. From dressers to vanities, bedrooms used to be filled to the brim with furniture.
If possible, you should do away with this practice by keeping your bedroom furniture to a minimum. You should try to use your closets for clothing storage so that you don't need to have furniture taking up too much space.
7. Finish Your Bedroom Off With the Right Window Treatments
Your bedroom should be a place that you can go to in order to get away from the world. But it's going to be difficult to do that if your bedroom doesn't provide you with much privacy.
As a result, you should finish off your bedroom design by hanging up the right window treatments. Whether you go with window blinds, shades, or even shutters, they'll make your room feel way more private.
Window treatments will also give you a chance to control how much natural light comes into your bedroom. You can open them up during the day to make the space brighter and close them up at night to make it pitch black.
Use These Bedroom Decorating Tips to Make Your Bedroom a Great Place to Be
You're going to be spending a ton of time in your bedroom. So why not make it as comfortable and relaxing as you can?
These bedroom decorating tips will lead you in the right direction as you set out to improve the look and feel of your bedroom. They'll have you kicking back and taking it easy in your bedroom in no time at all.
Would you like to get your hands on some more useful interior decorating tips? Find them by reading through all of the other great articles that are posted on our blog.
Anything to Add? Leave a Comment!