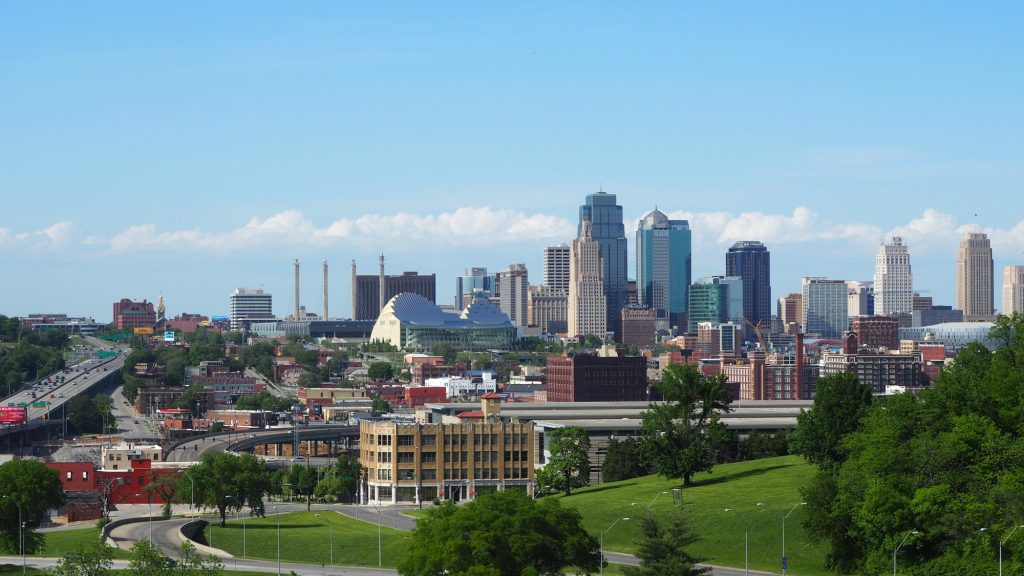 There are so many pros of living in Kansas City. This city offers job opportunities, top-notch colleges, incredible museums, a fantastic craft beer scene, and so much more. 
If you're considering moving to Kansas, you're in the right place. Continue to read to find out more. 
1. Affordable Housing
The housing cost is a key factor people consider when moving from one place to another. In Kansas, they stand out in a good way: average prices are around $137K, which is significantly lower than the national median cost of $231K. 
Fortunately, the affordability applies to house rent costs, too. In Kansas, a two-bedroom apartment is priced at $821 a month, which is lower than the national average. 
2. Lower Living Costs
Fortunately, it's pretty cheap to live in Kansas. In fact, in rural areas, the cost of living is 21% lower than the national average.
But this "affordability" factor is not limited to the rural belt of Kansas. Topeka, Wichita, and Overland City (all big cities) are super affordable compared to places like Aurora, Houston, or San Francisco.
Here's an extra tip: to make bills even cheaper, you should consider installing solar panels. Learn more about this here!
3. Great to Find Jobs
Are you aware that Kansas City is one of the top American cities for jobs? Not only does the "City of Fountains" offer a relatively affordable cost of living that appeals to families and young professionals, but it has jobs in multiple sectors. These include technology, finance, healthcare, government, energy, and engineering. 
You can find opportunities in Kansas City with big companies like H&R Block, Burns & McDonnell, Hallmark Cards, and Commerce Bank. They're all headquartered in KC. 
If tech is your sector, it might be worth trying out up-and-coming companies like Homebase, Red Nova Labs, K12itc, and Lula. 
Ultimately, this city has a 3.6% unemployment rate. So, if you decide to live in Kansas City, finding a job won't be as difficult as in other places. 
4. Kansas has Top Notch Barbecue
If you ask someone living in Kansas what is particularly great about the city, they'll probably mention the barbecue.
The preparation style of a Kansas barbecue is one of the best in the country. It is slow-smoked over a variety of woods and then served with thick molasses and tomato-based sauce. 
It might be worth visiting Joe's Kansas City Bar-B-Que for burnt ends, delicious ribs, and pulled pork sandwiches. Do you need another option in case it's busy? Check out Hawg Jaw Que & Brew for wings, BBQ nachos, and brisket sandwiches. 
Are you not convinced? Harry Truman, Jimmy Carter, and Bill Clinton were all huge fans of Kansas-style barbeque. Give it a go. 
5. It Takes Less Time to Commute in Kansas
There's nothing more stressful than knowing you'll be stuck in traffic practically anytime you leave home (Hello LA!). So, it's worth mentioning that you won't have this problem if you move to Kansas City. 
Usually, the traffic is pretty light. Most times, commute time lasts less than twenty-five minutes. 
Living in Kansas City
Living in Kansas City means you'll be surrounded by friendly people, have an extra disposable income, be able to watch live jazz, and experience a lively nightclub scene. What's not to like? Whatever you're into, there's something for you in this city. 
Did you like this piece? We have more. Check out the rest of our website.
Anything to Add? Leave a Comment!