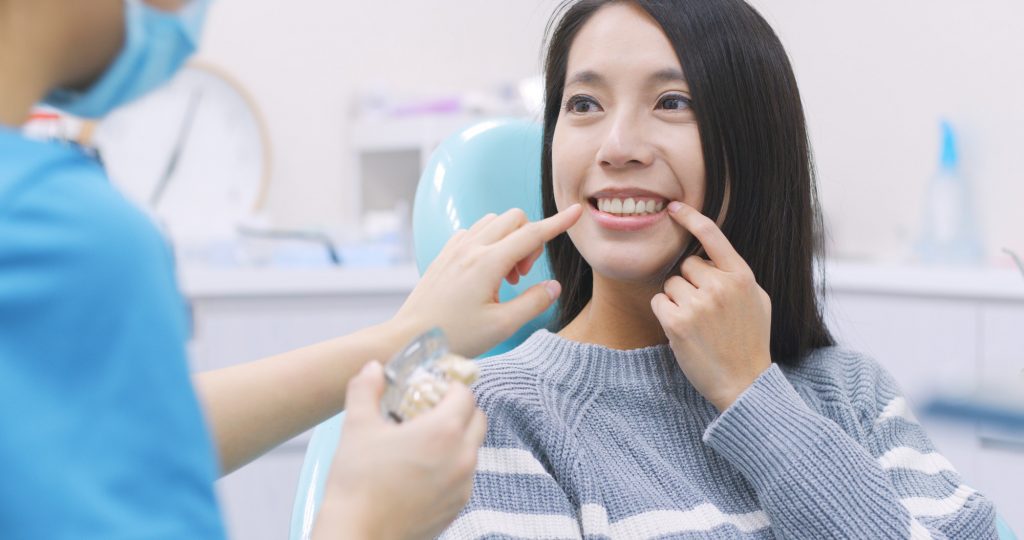 Do you need work done on your teeth, but you don't have dental insurance? Well, there are many ways to receive affordable dental care, and several low-cost options to choose from. If you don't know where to look to find inexpensive dental procedures, this guide has you covered.
If you're curious to learn about how to get dental care with no insurance, just keep reading.
Dental School
Perhaps one of the best options for affordable oral care, when you don't have dental insurance, is a dental school. Dental schools allow students that are practicing to become dentists to get hands-on experience. The great thing about this option is that dental services are drastically discounted.
You should go to a dental school when you need oral care beyond teeth cleaning. So, if you require an extraction or a root canal, you can get those procedures for half the cost.
Also, you don't have to be afraid of a student working on your mouth. They are always supervised by a licensed dentist that knows what they're doing. Not only that, but you can ensure that the treatment is done by the book.
Visit the Commission on Dental Accreditation to find a trustworthy school.
Free Dental Clinic
There are many charities and faith-based organizations that provide medical and dental services to their community. To obtain an appointment for dental care at a free clinic, you may have to get on a long waiting list.
Not only that, but sometimes there are income shutdowns that prevent the clinic from further operating until they receive more funding. Although this option is a bit tricky, if you can get in and get free dental care, it's worth a shot.
Non-Profit Clinic
There are also other types of options for individuals who don't have dental insurance. Some cities offer no-cost dental services for low-income families. The clinic is usually operated by volunteer dentists who provide a variety of dental procedures for free.
Some of these clinics partner with organizations like the United Way.
Government Provided Dental Care
If you are someone who is unemployed or works part-time, check to see if your family can get Medicaid coverage. You should also try and get your kids on the Children's Health Insurance Program.
In most states, Medicaid doesn't charge a premium, but it provides full dental care for children up to the age of 19. Also, your particular state might also offer limited dental benefits through Medicaid.
Groupon
Believe it or not, you can also find low-cost dental care on Groupon. If you don't require a major procedure like a root canal or filling, many dental offices provide teeth cleaning at a discounted rate.
For instance, you could buy a Groupon for $45 for one teeth cleaning session. That's an amazing deal if you don't have dental insurance. Even if you want your teeth whitened, there are some dental offices that will provide whitening treatment at a discount.
So, look through Groupon in your local area to see if there are any affordable dentists close by.
A Payment Plan
Most dentists have caught on to the fact that a lot of people don't have dental insurance. That's why some dental offices offer payment plans. Either they'll allow in-house installments or direct you to a third party that they are partnered with.
Lots of dental offices connect with credit providers that will handle loan installments for dental work. For instance, if you want Invisalign or veneers, you can get a loan for a certain amount and pay for the dental work in installments.
Try DIY Methods
Some dental procedures can be done at home. For example, if you want your teeth professionally whitened, but you don't have dental insurance, try over-the-counter whitening first. You might find that a store-bought whitening kit works just fine.
There are even laser whitening kits that you can find in stores or online that generally provide better results than whitening strips.
Take Care of Your Teeth
You can avoid the dentist by taking care of your teeth. Be careful when eating certain foods, and don't use your teeth to open miscellaneous objects.
Be sure to brush and floss regularly. By taking care of your teeth, you reduce the chances of gum disease and cavities. This is a preventative technique that'll ensure that you don't require extensive dental work.
The only procedures you'll need are routine cleanings—which you can find for a fairly affordable price.
Private Dentist
There are dentists who are willing to provide free services for individuals who require dental care. Some dental offices might even bring in a few patients per year to give them no-cost services. They'll accept referrals from other dentists who want to help patients that can't afford oral procedures.
Even if you have a dentist that you've been seeing for many years, be honest with them about your financial situation. If you need an extensive oral procedure that's too costly, let them know. They may have connections with free dentists or are aware of programs that you can take advantage of for low-cost dental care.
To find dental financing and payment options, follow this link: http://www.boisedentist.com/dental-financing-and-payment-options/i-have-no-dental-insurance/.
Oral Care Without Dental Insurance
Sometimes it's hard to find affordable dental insurance, which is why some people opt against it. However, if you ever need dental care, try the options above. 
Did you enjoy reading this article? If you did, consider browsing more of our website and visiting our blog regularly.
Anything to Add? Leave a Comment!