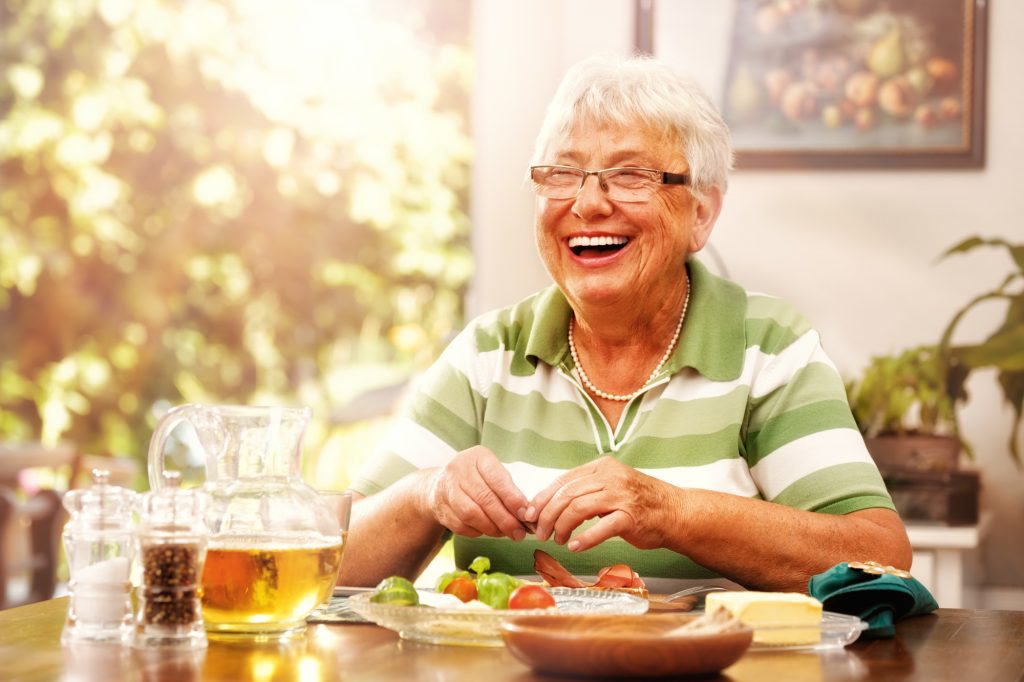 The elderly population is on the rise, and it's essential to take care of them.
The U.S. Department of Health says that most adults over 65 years old have a 70% chance to need long-term health care. And they are more likely than not going to choose senior in-home care.
In-home senior services help older adults live in their homes by providing a range of medical and non-medical home care services tailored to individual needs. In this blog post, we'll explore ten ways that in-home senior services can benefit you or your loved one.
1. Caregiver Provide Personal Companion
Many people like to stay in their home because it reminds them of happier times with friends and family. At the same time, staying at home can make seniors feel lonely.
Home care for seniors provides a much-needed companion for the elderly adult. A caregiver is there to help with everyday tasks such as cooking, cleaning, or shopping. And they offer companionship through pleasant conversation.
Doing so helps older adults maintain a sense of independence and avoid loneliness — two common issues for this population.
A care companion provides precious social interaction and support to elderly adults. Their activities could include going to the movies, playing games, or going on social outings.
2. Caregivers Offer Personal Grooming Services
Being elderly does not mean that you are no longer interested in your appearance. You may still be concerned about how you look.
Seniors need to keep up with their grooming routine, including taking a shower and getting dressed each morning. It's part of an older adult's identity and the way they feel about themselves. In-home senior services play an essential role in maintaining this sense of self-worth in seniors' lives.
A caregiver can help by assisting disabled adults with personal care such as bathing or shaving. Many caregivers are trained nurses who know how to deal with vulnerable elderly individuals. They can eliminate the feelings of embarrassment or anxiety about their bodies or sexuality.
3. Provide Transportation Services
Getting around safely and independently is a big challenge for elderly individuals. This can be due to physical disabilities such as walking difficulties or vision problems. Sometimes it's because of a cognitive impairment that makes driving dangerous.
Another reason why seniors may want the help of an in-home caregiver is if they have mobility issues. This is caused by mental health problems like depression or dementia.
A social worker or a care companion can make sure that you get to all your essential appointments on time while feeling supported rather than judged.
In-home senior services can provide transportation services by taking the older adult to see their doctor, do grocery shopping, or attend events with friends and family members.
4. Prevent Falls With Safety Equipment
Fall prevention is a significant issue for older adults— and the most common cause of injury requiring hospital care. Although seniors are more at risk of falling, they are still in control of their environment and can take steps to reduce this danger.
By hiring an in-home caregiver, you or your loved one can benefit from regular home safety checks by trained professionals. They will advise you on ways to make your environment safer, such as installing handrails and assessing lighting conditions. They may also suggest reasonable accommodations like providing a stool for getting on and off the toilet.
Senior care services can also provide safety equipment for older adults to use around the house. These include walkers, canes, and bath seats. These items are all specially designed to help elderly individuals maintain their independence while preventing them from falling.
By hiring a caregiver, you'll be able to receive assistance with everyday or emergency tasks. You, therefore, provide an opportunity for seniors to stay in their homes longer with peace of mind knowing that they are well cared for.
5. Diet and Nutrition Guidance
Many elderly individuals have trouble eating a balanced diet and are at risk of malnourishment. Some seniors have lost their appetite and the ability to make nutritious food choices due to dementia or cancer treatment side effects. Others simply do not know how many calories they need to maintain health to prevent weight loss.
A care companion can help with issues like these by providing meal preparation services if needed. They will learn about your preferences, dietary restrictions, and any specific food allergies that could alter your physical condition. A caregiver can also monitor an older adult's eating habits daily, which is vital for maintaining good health.
An accredited senior home care agency will send a caregiver who has completed specialized nutrition and healthy aging training. They will provide guidance on food choices, portion control, and ways to increase physical activity.
6. Medical Management
Many older adults struggle to maintain their health. They may need help in managing their medications, for example. In addition, they could benefit from physical therapy after a fall or assistance with toileting needs.
Seniors are also at high risk of medication errors due to confusion or problems with eyesight or cognition. These mistakes can result in accidental overdose and even death. Home long-term care services offer an extra pair of hands for administering medicine safely and correctly.
Many elderly individuals have several different pills that they need to take daily. These pills can cause complications if taken incorrectly, such as double dosing or skipping certain doses altogether.
Older adults can also have strokes and heart attacks that require emergency care. A caregiver with first aid training will provide this vital service until a doctor's appointment can be scheduled.
Additionally, a home health aide with clinical training will assess your loved one's medical condition and recommend what interventions are needed. These services ensure that the older adult is getting the treatment they require to stay healthy while aging at home.
7. Give Family Peace of Mind
Having a caregiver can give family members peace of mind about their older loved ones, knowing that they are being cared for in a safe way. Personal care can relieve stress on families while keeping the senior independent and living at home.
If you have an elderly parent or relative who lives alone, you may want to consider hiring professional in-home caregivers to visit them daily. If your family member has mental health problems like dementia, this type of supportive companionship can help decrease feelings of isolation or loneliness. You'll know that your family member will get the kind of attention they need every day.
8. Help With Grocery Shopping
Life can get pretty dull when you have to sit still for hours on end. That's why it's essential to keep your loved ones engaged and involved in activities they enjoy. Shopping is an excellent example of this.
Seniors who find themselves unable to drive can get groceries delivered through home grocery delivery services. But some seniors may prefer going out shopping and interacting with other people while making their purchases.
In-home senior services offer seniors the opportunity to go out and shop without feeling lonely or isolated. In addition, they carry baskets so that they're able to help take products back home if needed. As such, they can still maintain their independence while enjoying a fun excursion with friends and family.
9. Maintain Independence for as Long as Possible
With in-home senior services, older adults can stay at home longer because they have the support that helps them remain independent. It can be difficult for some seniors with physical disabilities or memory loss to live alone. A caregiver's presence gives them a higher comfort level and reduces their fear of falling or getting sick.
It also allows older adults to save money by reducing the need for assisted living or nursing home care. They can reduce monthly expenses while enjoying life in their own home.
10. Help With Laundry and Cleaning
Home maintenance can become a big problem for seniors with physical limitations or small apartments. Home care services provide the assistance needed to keep homes clean and organized. One of the essential tasks is laundry, which requires visiting laundromats or waiting for clothes to dry between washes.
A caregiver could wash clothes, fold them, and hang them out to dry. This contributes significantly towards maintaining a tidy home environment that is free from dust and allergens.
Get In-Home Senior Services
In-home senior services have indeed become a necessity. Services like this take away some of the burdens that families face when caring for elderly parents while still giving them quality time together. They allow seniors to feel less lonely and isolated; thus, they enjoy life for much longer.
It is crucial to keep in mind that we should have more self-love and less stress as we age so that we live with gratitude instead of regret. Our elders need love and attention to age with dignity, grace, and under the comfort of their families.
For more informative articles, be sure to read our other articles.
Anything to Add? Leave a Comment!