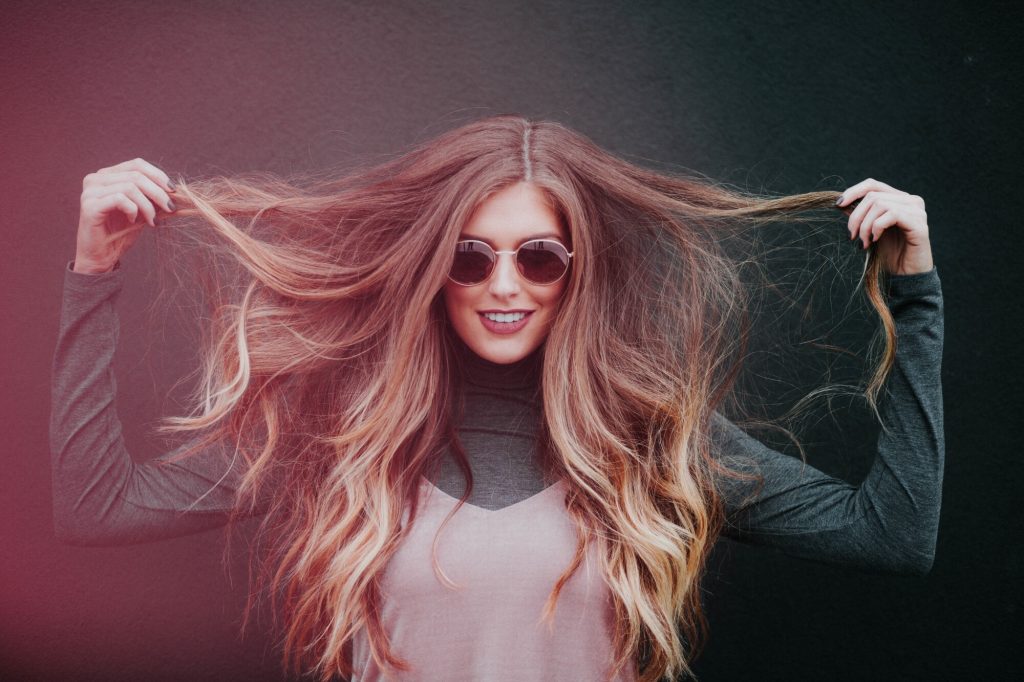 With salons closed for so long last year, it definitely feels like it's time for a trip to the hairdresser. Many of us will be sticking firmly to our tried and tested styles. But if you're looking for something a little bit out of the ordinary, the good news is there are plenty of styles to choose from.
It's no secret that haircuts can cost a pretty penny. That's why we've made sure to include some hairstyle ideas that will last for longer, as well as some tips on how to save some money on your salon trips. Read on for eight inspiring hairstyles to try out this year, just in time for the summer social season.
1. Adding Bangs
If you don't have bangs, but you've wanted them, now is the perfect time to try. There are a number of different types you can request, from super short to brushing your brows. Bangs may seem high maintenance, but many salons offer to trim them for free, and you can also always try cutting them yourself—if you dare.
2. A Brazillian Blowout
A Brazillian blowout was all the rage a few years ago, but in truth, it never really fell out of favor among those in the know. Although this treatment costs a pretty penny, it could save you many trips to the salon in the long run.
When maintained well, it can last as many as four or five months! To find a list of the most affordable Brazillian blowouts in your area, check out this handy beauty directory.
3. A No-Fuss Bob
Depending on your face shape and hair type, a bob can be an especially flattering style. You can choose to have it cut angular or graduated, but easiest to maintain it straight across. Unlike some, this style is one that's easy to grow out gracefully, if you want to save on salon fees for a while.
Bobs are great for summer because they are low maintenance. Just throw on a hat, tie up into a half ponytail, or run it over quickly with a straightener and you're good to go.
4. Shoulder Length
If you're not quite ready for a bob, then why not try having your hair cut to your shoulder first? This is a very on-trend style, especially when worn straight. It happens to look amazing when wavy, as well.
There are different ways you can play around with this look. The most on-trend is with severe and straight edges, but layers work well too.
5. Luxurious Layers
If you'd like to add some drama and texture to your hair, layers are a great way to do so. Be warned, though, this can be a look that does require a regular trim. To avoid being in the salon chair every week and save money, ask for longer layers, it will be less noticeable when they grow out.
6. A Change in Texture
Looking for a look that's completely outside of your comfort zone? Why not try changing the texture of your hair? You'd be surprised how dramatic an effect this can have.
If your hair is poker straight, try having your hairstylist give you bouncy curls. If you're normally a curly girl, try going straight for a while and see how you feel.
7. An Elegant Up-Do
If you're heading to the salon in light of a special occasion, you might want to ask your stylist to give you an up-do. This year, there are several different styles that are right on-trend.
A chic chignon with a glamorous hair accessory is always an elegant look. Sleeked-back ponytails are also popular for ensembles that are more modern.
8. Classic Pixie Cut
If you're feeling really adventurous, then a pixie cut is a great cut for summer. It's fuss-free and won't weigh you down on a hot sweaty day. This is a cut that doesn't suit every face shape, so you might want to consult with your stylist before taking the plunge. 
The main thing about having a pixie cut is having the confidence to wear it. It leaves nothing for your face to hide behind, and this is something you need to be ready for.
Ways to Save Money on Your Hair Cuts
Everyone needs a trip to the salon from time to time. Even when you're on a budget, it's still important to feel beautiful. So, what are some ways to spend a little bit less on your hair?
The first thing you can do is to try and space out the time between visits as much as possible. Of course, this is easier with certain styles. Regardless of what kind of hair you have, there are certain things you can do.
Asking at your local salon if they need hair models is another way to save. Often, they will be willing to cut your hair for free or at a very reduced rate. You just might not be able to pick the exact style you want.
Cheap and Cheerful Hairstyle Ideas
Hopefully, this guide has inspired you for your next visit to your hairstylist, and will even help you save some money along the way. Whether you're only looking for a trim, or you want to completely change up your look, a trip to the salon should be a relaxing time when you're not worried about counting every penny.
If you've found this guide to hairstyle ideas helpful, don't forget to take a look at the rest of our thrifty money saving tips.
Anything to Add? Leave a Comment!