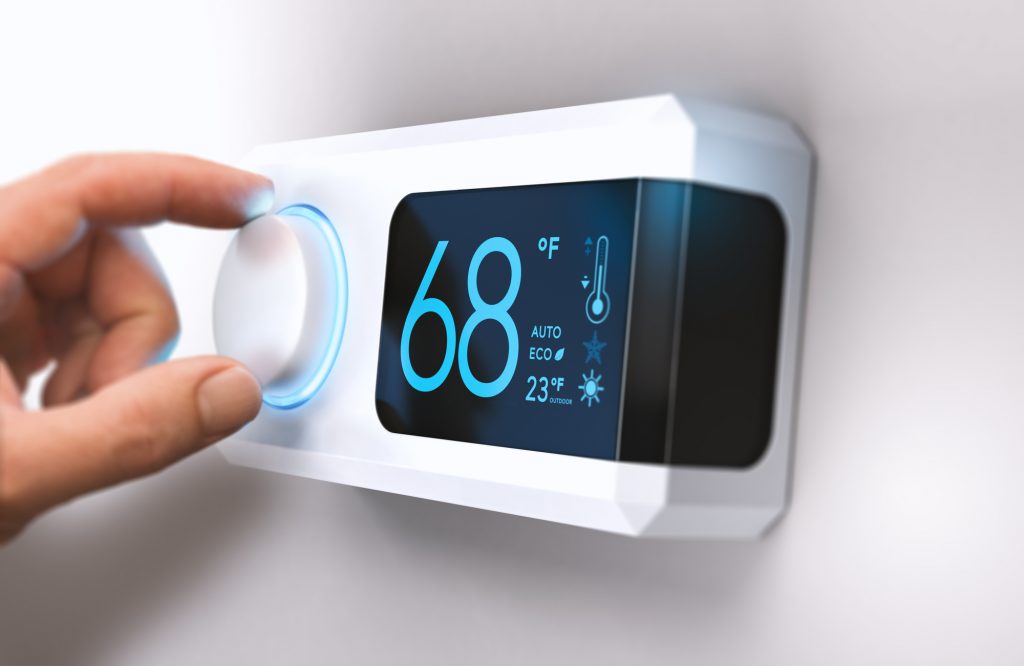 Statistics show that you can save as much as 10% a year on your heating and cooling costs by adjusting your normal settings by 7-10 degrees during the day. In the winter, this would mean keeping your home at a cooler temperature and in the summer, a warmer temperature. 
Do you adjust your thermostat when you are not home? How much money would you save by doing this? What is the best way to begin scaling back your energy use? 
The emergence of smart thermostats is making it more convenient to adjust your thermostat without being home. 
Keep reading to learn about the reasons to buy a smart thermostat.
1. You Don't Have to Be Home to Control It
An important benefit of having a smart thermostat is that you don't have to be in the same room or even the same location to control it. The devices are wifi-enabled and can be communicated via an app. This means that if you rush out the door in the morning and forget to adjust it, you can just open the app and control it from there.
Another strategy is to change the temperature of your home while you are away for the weekend or on a vacation. You can then adjust the temperature a few hours before arriving home and it will feel like you never left when you walk back in. This strategy would save you money and add a level of comfort upon your return.
2. Save Money and Use Less Energy
Energy consumption is something that most people look at when their electric bill seems high. It is not a normal topic of conversation within the household about what is using the most energy and how it can be lowered.
When you install a smart home thermostat, everyone can have a greater responsibility for energy consumption. Working to identify any weaknesses within the home that are draining the energy is important. 
Something as simple as installing a new heat pump could be the difference in your home being capable of maintaining a consistent temperature. Calling a heat pump installation service can make this process easier. 
3. A Smart Thermostat Is Simple to Use
The idea of replacing the thermostat that you have used for years with new technology can make some people nervous. One of the benefits of a smart thermostat is its ease of use. 
Once have established your heating and cooling preferences, it can learn your temperature preferences and adjust without being prompted. This is a reason that it is important to begin a routine for the heating and cooling efforts within your home.
Invest Today
Now that you have read about the reasons to purchase a smart thermostat, you can invest in one for your living space today. The cost and energy savings can add up quickly with a few simple taps. Check out our website for more informational articles like this one. 
Anything to Add? Leave a Comment!