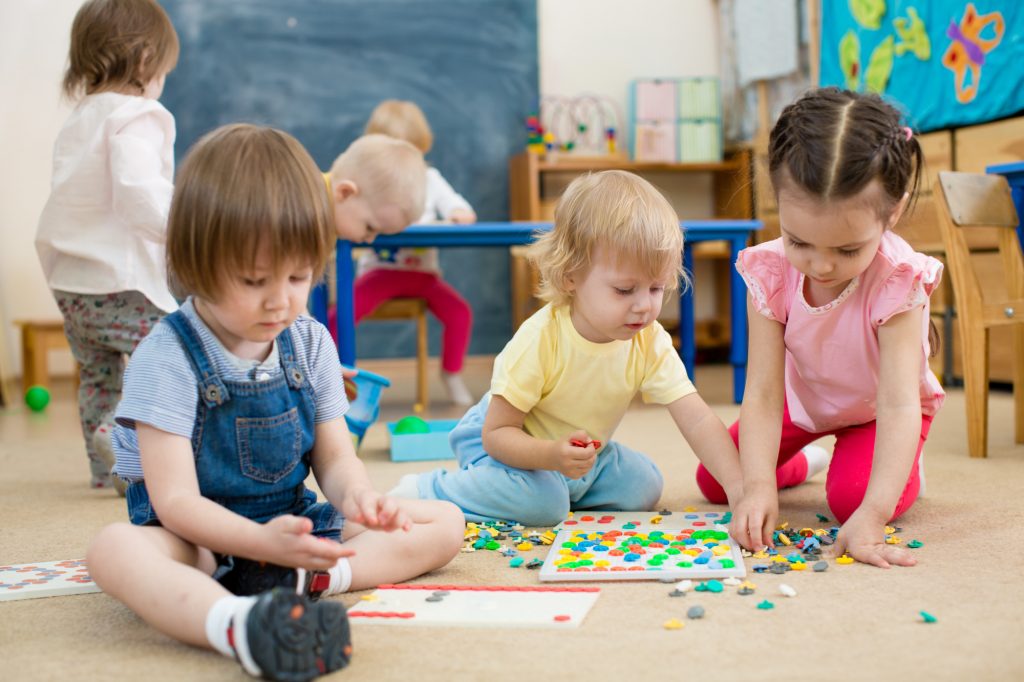 You've started a new job that requires you to be away from your baby during the day. You can't exactly leave the little one at home by themselves, so it's time to start looking around for daycares. 
The daycare search isn't the hard part. The hard part is getting your baby ready for their first day of daycare. 
Getting your child adjusted to their new routine is easier said than done. Small children don't cope well with changes. 
We can help you prepare your little one for what's to come. Check out this guide to learn how to make the new transition as easy as possible.
1. Choosing the Best Day Care 
The first step of preparing for daycare is choosing the right one for your child. If you mess up with this step, it will make the transition that much harder. 
Drop-in On Different Facilities 
A good way to choose a facility is by getting a referral from family and friends. Your research shouldn't stop there, however. Just because a daycare was right for one child, doesn't mean it will be right for yours. 
That's why you should take the time to visit each facility that's recommended to you. First things first, make sure the facility is clean. Any toys that pose a choking hazard should be kept away from younger children. 
Pay close attention to how the staff interacts with the children. They should be on the floor playing with the little ones. Every baby should get an equal amount of one-on-one time. 
Take a Look at Their Policies 
If you and your chosen caregiver have different parental ideals, you will clash. That's why you've got to ask about policies before choosing a facility. 
For example, if they lay your child down late for a nap, it may prevent them from sleeping at night when you make them go to bed. As you can imagine, this could pose a problem. 
What if your child gets sick? You need to know what symptoms will prevent your little one from being able to attend daycare. What snacks do they feed the children? 
These are all important things that you should know before their first day.  
Go With Your Gut 
Again, it doesn't matter if everyone in town raves about a certain daycare. If you don't think it will be right for your child, you don't have to enroll them. If something doesn't feel right about the facility, move on and look for a different one. 
Remember that finding a nursery like Happy Bunnies doesn't happen overnight. There's a lot of trial and error involved. It might take you weeks before you spot a daycare that you feel good about. 
Don't Be Afraid to Change Caregivers 
If there comes a time when you stop getting along with your child's caregiver, don't be afraid to change things up. Indeed, kids don't cope well with change, but upsetting them a little is better than leaving them in the wrong facility. 
2. Take Them for a Visit 
Now that you've found a good daycare, it's time to take your child in for a visit. You don't want their first meeting with their teachers to be on the first day. 
Being separated from you is stressful enough without them being left alone with someone they consider a stranger. See if your chosen facility will let you drop in for multiple visits. This will give your child enough time to get used to not only the teachers but the environment as well. 
3. Create a New Routine
Don't wait until the day before sending your child to daycare to establish a new schedule. You may have to put them to bed at a different time or feed them breakfast a little earlier. These small changes can be overwhelming if they happen all at once. 
Work them in gradually so they can become their new normal. If your child is old enough to understand what's happening, don't forget to talk to them about their schedule. Doing so will allow them to look at what's to come with excitement instead of fear. 
4. Talk About Daycare
You shouldn't stop at talking about the new schedule. You should also discuss going to daycare. Read them books or let them watch TV shows about children who have a positive experience at daycare. 
After you check out the facility, chat with your child about the visit. Ask them what their favorite toys were and talk about how nice the teachers are. Doing this will get them excited about going. 
5. Keep Things Simple At Home 
Again, children don't adapt well to change. It stresses them out. That's why it's important not to put additional change on top of switching up their schedule and putting them in a daycare. 
Keep things as bland as you can at home. Don't try to take them on an elaborate vacation before their first day. Don't even buy a new car or give them a new toy. 
It doesn't take much to throw a child's world completely off-kilter. 
6. Teach Your Child Some Independence 
The teachers at the facility have several children that they have to take care of on a normal basis. If you can teach your child some independence before sending them to daycare, it will help them out a lot. 
If your little one is old enough, Instruct them on how to go to the bathroom by themselves and teach them how to wash their hands. Show them how to get dressed all by themselves and how to clean up their toys when they're done with them. 
7. Leave the House 
Separation anxiety is a serious problem in small children. If they've never been away from you before, it will make being dropped off on their first day that much harder. 
So, before that day comes, go out on a date with your spouse for a few hours. Hire a babysitter or ask a close friend or family member to keep an eye on them while you're gone. 
You'll feel like a monster leaving them by themselves like that, especially if they don't take it well, but it's for the best. 
8. Pack Their Things 
Sending your child to daycare will go a lot more smoothly if you give them a well-packed bag. If your child is an infant, pack three or four changes of clothing. 
This should be enough to account for accidents and spills. Make sure to include plenty of diapers in the bag and prepare their milk bottles the morning of. 
For older children, you only need to include a few changes of clothing and underwear in case of accidents. You should also consider sending them off with some kind of comfort item. 
Giving them something that reminds them of home, such as their favorite blanket or stuffed animal, will help them settle down during nap time. 
9. Talk to Your Workplace
During the first week of daycare, it's natural for you to run a little late. Things aren't going to go completely smoothly. They may not want you to go when you drop them off. 
The last thing you want to do is rush them out of the house and add on to their stress. Talk to your workplace and see if they will allow you to be late for a few days. This will give you a little extra time to play around with in the morning. 
10. Don't Linger Around 
The last thing you should do is linger around after dropping the child off. There's a good possibility that they will cry and fuss. You'll want to comfort them if this happens, but resist that urge. 
If you walk in and out of the room, this won't be a comfort. In fact, it will take the caregivers that much longer to calm them down.
Leave when it's time for you to leave and trust their teachers to step in and calm them down. It's what they're trained to do, after all. 
Prepare Your Child for Their First Day of Day Care 
One of the hardest things a new parent can do is drop a child off for their first day of daycare. All you want to do is hold on to them, especially if they cry when you try to leave. 
When this happens, stand strong and trust the caregivers you've chosen. If you've prepared your little one well, the teachers will be able to keep them calm and happy until you come to pick them up. 
Are you trying to choose a daycare facility that won't break the bank? We can help. Check out our blog to get started. 
Anything to Add? Leave a Comment!