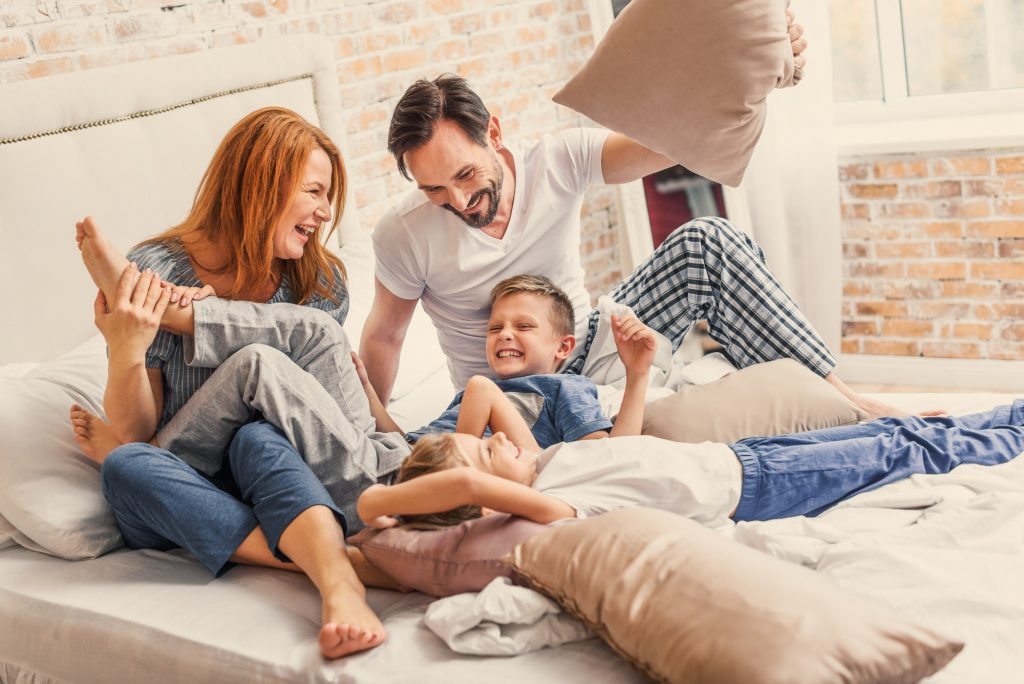 Did you know that in 2019 over 42 million people visited the city of Las Vegas?
While the main draw of Las Vegas might be the bright lights of the casinos and the nightlife, there is more to the city than that. There are tons of family activities in Vegas for the whole family.
If you're considering taking a vacation with the entire family there will be no shortage of family friendly activities in Las Vegas, NV. There is something for every member of the family to enjoy.
Keep reading to learn more about the 10 best family activities in Las Vegas, Nevada.
1. Springs Preserve
Springs preserve is a great place to learn about science and history for both children and adults. It has the Origen museum which hosts live animals and has demonstrations of things like flash floods.
There is also a wide array of things on display at the Springs Preserve like fossils from the dinosaur age to atomic testing. If you're feeling adventurous there are also four miles of nature trails and archaeological sites to explore. 
2. High Roller Observation Wheel
Las Vegas is a beautiful city to explore and experience, but the High Roller Observation Wheel gives you a whole new perspective on the city. It is one of the top family activities in Las Vegas for that reason.
The observation wheel is 550 feet tall at its highest point and each cabin holds up to 40 people at a time. It is the tallest observation wheel in the entire world.
The observation wheel slowly rotates and allows passengers to get a panoramic view of the Vegas Strip as well as the mountains. For the best views, it is recommended that you go at night.
3. The Tournament of Kings
If you're a fan of history and theatrics, the Tournament of Kings might be a great option for you and your family. It is a show of medieval warriors doing battle. To top it off, you get to enjoy the show while eating a feast.
The tournament puts athleticism and choreography on display as well as sharing historical lessons with the audience. It is one of the best family activities in Vegas.
4. Marvel Avengers S.T.A.T.I.O.N.
Does someone in your family love superheroes? If so, they'll love the Marvel Avengers S.T.A.T.I.O.N. 
This museum is dedicated to enshrining the most popular superheroes in the world. Not only do they have the actual costumes from the movies but they also have interactive displays that are fun for the whole family.
You'll be welcome as agents in training and even receive a badge from the experience. Don't forget to visit the souvenir shop during your time here.
5. Top Golf Las Vegas
Top Golf is yet another example of one of the best family things to do in Las Vegas. Top Golf is a great time even if you don't like golf. Not only is the game fun for players of all ages, but it has great views of the Las Vegas Strip.
If it is your first time playing at Top Golf you're allowed to have an hour-long golf lesson before starting. There are also plenty of TVs and dining areas for relaxing when you're not playing.
6. Wet N' Wild Water Park
Wet N' Wild Water Park is one of the biggest attractions in Las Vegas for the whole family, especially during the warm summer months. This waterpark features 25 water slides as well as some fun experiences like the Tornado and Canyon Cliffs.
It is important to remember that you are responsible for your own safety and that of your kids, so adult supervision is required. This water park is not open during the winter so be sure to visit during the summer to experience the thrills here.
7. Lion Habitat Ranch
If your kids love animals then Lion Habitat Ranch is a must-visit destination during your time in Las Vegas. This ranch has over 30 lions, ostriches, and a baby giraffe.
During your time at the Lion Habitat Ranch, you'll get to take pictures with the animals and possibly even get to feed them. Best of all, you could come home with a piece of artwork done by the ranch's giraffe, Ozzie.
8. Bellagio Conservatory and Botanical Gardens
The Bellagio Conservatory and Botanical Gardens are a great choice if you want to escape the heat of Las Vegas weather. Best of all, it is free to visit. Note that if you're not staying at the hotel you'll need to pay for parking and a valet.
There are thousands of different flowers and plants at the Botanical Gardens that are divided into beautiful color schemes. It is also near the famous Bellagio fountains so you'll get to take in that beautiful site as well.
9. Discovery Children's Museum
If you've got younger kids then the Discovery Children's Museum is an absolute must-do while in Vegas. This museum has three storeys of interactive displays and exhibits.
There are exhibits like the Eco City that show how sustainable energy works in urban settings. There is also Young at Art, which is a tower that is 70 feet tall and full of science experiments inspired by Dr. Seuss. There is also Toddler Town if your kids are really young.
This is one of the best fun family activities in Vegas for the entire family to enjoy.
10. Shark Reef Aquarium
The Shark Reef Aquarium is another great way to have a blast while avoiding the heat in Las Vegas. This aquarium features over 2,000 animals in 14 different exhibits. 
Not only does it have a replica sunken ship, but it also has a tunnel that you can walk through with an aquarium surrounding it. There is also an exhibit where you and your family can feed turtles and stingrays.
The aquarium features over 100 sharks and has 15 different species to see. The animals aren't limited to sharks either. There is also a golden alligator and a komodo dragon that live at Shark Reef Aquarium.
Are You Ready For Family Activities in Vegas?
Las Vegas doesn't have to be just for adults. There are tons of family activities in Vegas for everyone to enjoy. Whether you like the outdoors and nature or you prefer museums and superheroes there is something for everyone in the family.
Now you're ready for your family's next vacation to Las Vegas, Nevada no matter how much of the family comes with you.
For more helpful articles about family life that will help you get the most out of your vacations be sure to check out our website!
Anything to Add? Leave a Comment!