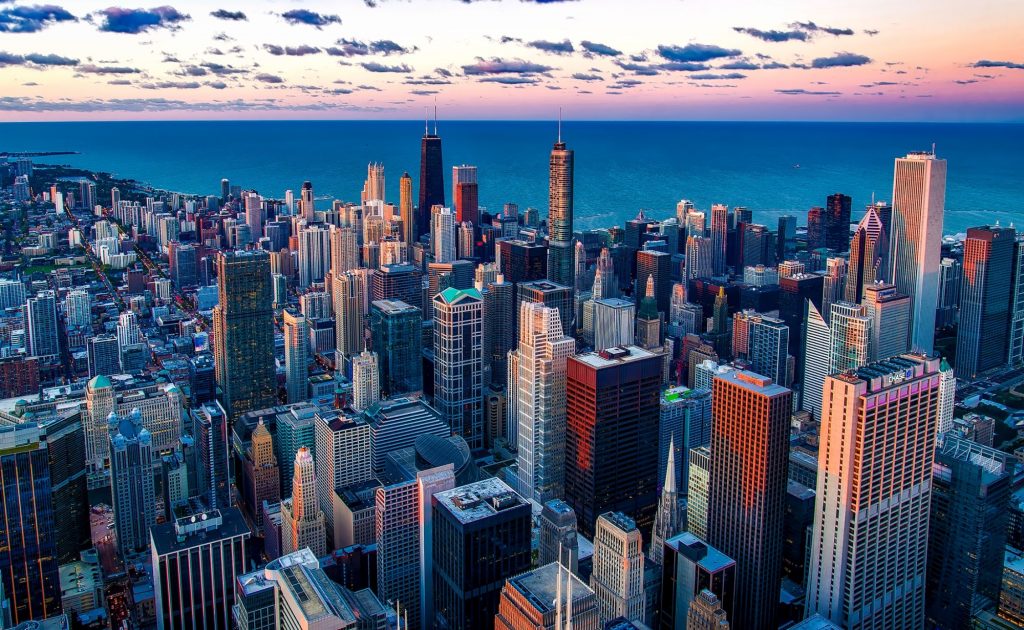 One of the largest and most dynamic cities in America, there's no doubt Chicago is an amazing place to live. For all of the amazing qualities that its residents know it to possess, Chicago's weather can often leave something to be desired—from freezing temperatures to the city's trademark winds.
But it's not all doom and gloom. There is no shortage of places to live in Chicago where you can enjoy pleasing levels of sunshine year-round. Read on to find out about five of the most affordable and beautifully bright and sunny areas of Chicago to live in.
How Sunny Is Chicago?
So, how sunny is Chicago, exactly? Although it may not be the sunniest city in America, it's far from drab and gray.
December is the month with the least sun hours, but no month sees under 100 hours of sunshine at minimum. July is the sunniest, with over 200 hours of sunshine being the norm for this month. 
It's even sunny enough for solar panels! If you'd like to enquire about solar panel installation in your area visit blueravensolar.com/illinois/chicago/. See below for some inexpensive areas in this bright and breezy city.
Edgewater
The Edgewater neighborhood of Chicago, as its name suggests, is situated along the banks of the great lake Michigan.
Edgewater has the advantage of being home to an actual beach. It is also home to some of the city's most beautiful historic districts. Bryn Mawr, with its ornate lampposts and eye-catching architecture, is a fine example.
Pilsen
Once the go-to location for artists seeking more square feet for fewer dollars, prices of homes in Pilsen have been starting to rise recently. Filled with elaborate murals and award-winning restaurants, this is a colorful and vibrant neighborhood with a rich Latino cultural history.
Irving Park
If you're looking for something a little more suburban, Irving Park is a wonderful choice. Tree-lined streets and big, beautiful, old homes are plentiful in this neighborhood. Irving Park is also served by several Blue Link stops, making it easy to get around.
Uptown
Uptown was the home of Chicago's entertainment industry way back when in the 1920s. As a result, it is filled with beautiful old-style theaters and amazing architecture. The neighborhood has several Red Line stops and is home to a relatively large Vietnamese community.
Pullman
Pullman is located on Chicago's southside and is filled with pretty red-brick townhouses. Because of the amount of old and beautiful in this community, walking tours often take place here. This is a neighborhood where history is palpable at every turn.
The Best Places to Live in Chicago
No matter where you decide to hang your hat, the best places to live in Chicago are always the ones you feel some affinity towards. Hopefully, this guide has helped you in deciding where that may be.
If you've liked this post, please check out the rest of my frugal living tips.
Anything to Add? Leave a Comment!