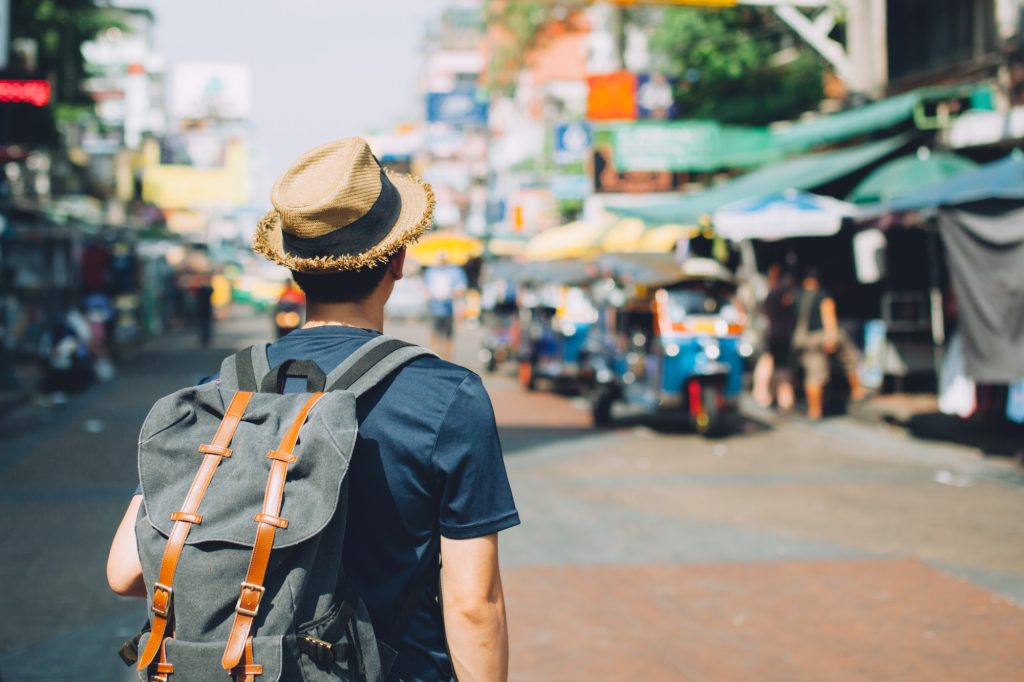 According to research, spending money on experiences rather than on physical items makes us happier. And that's why many people say traveling is the key to happiness.
You're bound to know at least one person in your life who's a huge travel buff, and getting them some unique travel gifts is a surefire way to put a smile on their face and help ensure their trip runs smoothly.
Here are some gifts for people who love to travel that are so convenient, you may find yourself purchasing two of each of them so you're prepared for your next trip as well!
Passport Wallet
People lose or get their passports stolen all the time. But a passport holder that doubles as a wallet can give a travel lover one less thing to look after. 
Plus, they have a new thing now where they create passport wallets with RFID blocking technology inside. This technology secures all the important information in your passport and any credit cards you also keep in the wallet from thieves and hackers.
Travel Scratch Off Map
A travel scratch off map is great for those who thrive off of aesthetics, as it's a map that hangs on the wall. Once you visit a new destination, you scratch off that place on the map to reveal a different color or pattern. 
This is great for visual people, as it's an easy way to see what places you've already been to. And it also serves as encouragement to continue exploring the world! Plus, it's way cooler than just having a list written down of all the places you've visited.
Luggage Lock
In 2018, $1.25 billion worth of luggage was lost or stolen. Imagine traveling somewhere and waiting in baggage claim for luggage that never shows up. Or your luggage does show up, just to be missing all its contents.
A luggage lock is a simple way to ensure all the contents in your bags stay safe. Because no one wants to get stuck in a foreign country with only the clothes on their backs.
Plug Adapter
Nothing is worse than arriving in a foreign country with a dying or dead phone, only to realize your charger doesn't even fit into the outlets.
They make tons of plug adapters to fit any outlet you can imagine, and they're not all that expensive either. Plus they're small, lightweight, and won't take up a ton of room in your luggage.
Travel Books
Traveling to a place you've never been before can be a bit intimidating, especially if you know you're about to experience some culture shock.
Travel books are a great gift for someone who isn't entirely sure of what to do once their plane lands. From places to eat to things to see, a travel book is great to make your travel-loving friend feel more comfortable. Plus, it's a great way to pass time on the plane.
Get These Gifts for People Who Love to Travel
There are tons of good gifts for travelers out there on the market, and many of them are things you never even thought of, but make a ton of sense when you really think about it.
Now that you've seen some different gifts for people who love to travel, it's time to get your hands on one or all of them. The travel-lover in your life will appreciate them so much they may just take you with them!
If you enjoyed this article on gifts for world travelers, then browse the rest of our blog now.
Anything to Add? Leave a Comment!