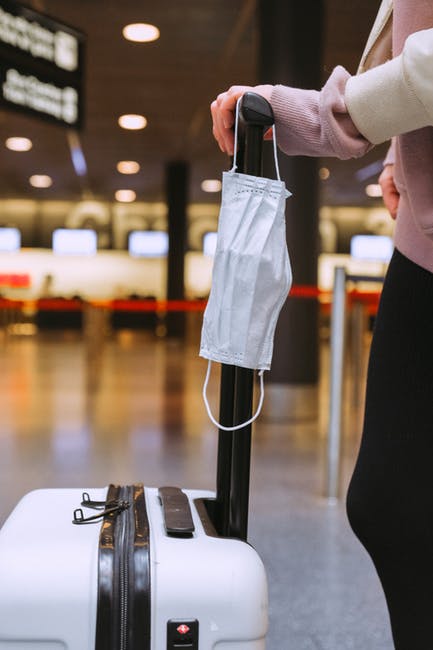 The year 2020 changed everything for people who enjoy traveling. Government and health officials seemingly overnight discouraged even short trips, warning people of their risks should they cross the threshold of their own doors.
One year later, we wonder, is it safe to travel again? When will it be safe to travel again? If we can travel now, what kind of safety protocols should we follow in this Covid-19 era to engage in safe travels? 
Keep reading to learn about how and where to travel post-2020. 
Where to Travel
If you're nervous about the pandemic, you should carefully check out your location before you book it. See what their current covid infection rates are. Visit the CDC's Covid data tracker to see the most up-to-date information on the state where you're like to travel. 
Anyplace where you can be a bit more isolated and still on vacation offers you an ideal place to travel. Look for bungalows on the beach or cabins in the woods. 
The pandemic has created an environment perfect for camping. You can go on vacation without rubbing shoulders with a single soul except those in your household. Plus, fresh air is good for the body in these crazy times. 
Where ever you stay, look for residences with outdoor entrances and exit rather than big hotels with a central hallway. Consider individuals buildings for a place to stay rather than an apartment or hotel room. 
How to Travel
After you examine all of the possibilities of where you want to go, you need to determine how to get there. Is air travel safe? Or should you plan out a road trip? 
Air industries have made air travel as safe as possible by spreading out their passengers and requiring them to wear masks. Still, you run a higher risk when you sit in a cabin of recirculated air for hours on end with strangers. 
With that said, you also run risks when you go on long road trips. You will have to stop to sleep, eat, and use the restroom. Visiting multiple places in multiple locations poses a risk as well. 
When you're at home, you stay safe by the individual choices you make. You wear a mask, wash your hands, and generally avoid busy places. 
In the same way, your behavior is the greatest tool to keep you safe while you travel. 
If you opt for a road trip, make sure you carry plenty of food, plan out your bathroom breaks, and wash your hands or use hand sanitizer each time you visit a new place. Your behavior and personal choices will keep you the safest regardless of where you are or how you travel. 
Safe Travels Made Simple
You can still travel in these waning days of the pandemic. Just look for a safe place to travel during covid, and then begin your planning. Make sure you have a supply box of wipes, hand sanitizer, gloves, and masks with you not to mention plenty of food and water if you plan on taking a road trip. 
You can still engage in safe travels in our post-2020 world. 
For more interesting articles that will improve your life, keep visiting our website. 
Anything to Add? Leave a Comment!