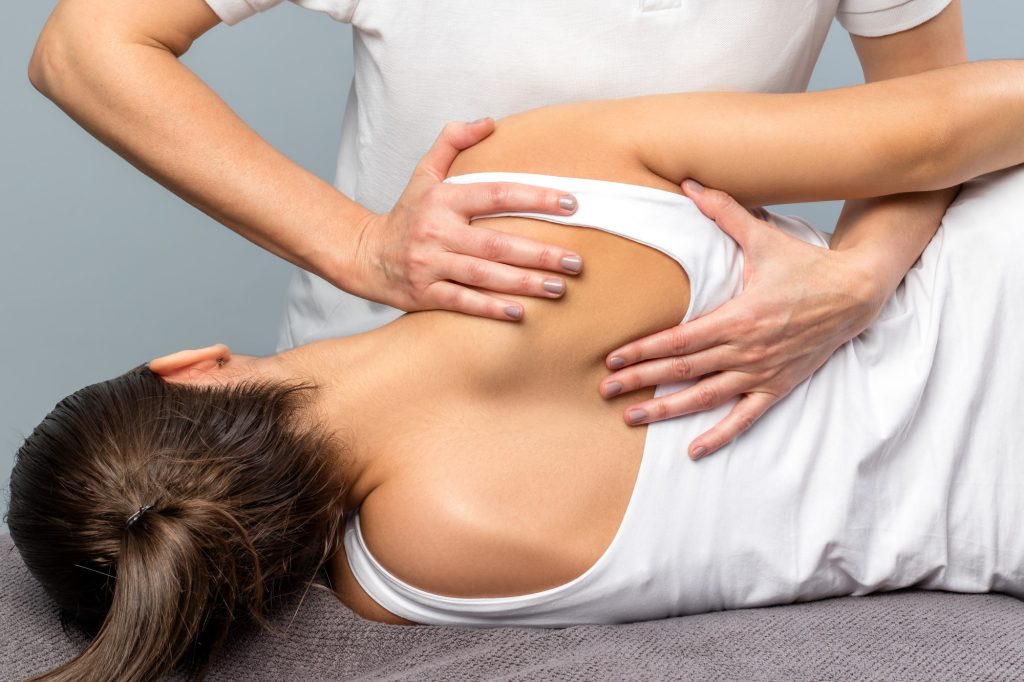 Do you have chronic headaches or migraines, pain from a traumatic labor and delivery, sciatica, or inflammation from a chronic health condition? If you responded "yes" to that question and you are wanting to treat them using a more holistic and natural approach, then you may want to consider chiropractic care.
The Journal of Occupational and Environmental Medicine conducted a study that revealed that chiropractic sessions can help to reduce overall medical costs. That is a benefit worth looking into! 
A few questions that you may be asking are:
What health conditions are treated by chiropractors?
How much does it cost to go to the chiropractor?
Does insurance cover chiropractic care?
Is seeing a chiropractor worth it?
We've got you covered! We answer those pressing questions in this article. 
Health Conditions Treated by a Chiropractor
What conditions do a chiropractor usually treat? Chiropractors usually treat any condition that is related to the function of your body.
Using specialized techniques, they will evaluate any areas of stress or misalignment within your body and then they will physically adjust your spine and other areas of your body in order to bring it back into proper working order. Their primary goals are to reduce pain and inflammation within your body.
Chiropractors theorize that when your body is in proper alignment then it will be able to heal itself without the need for surgery or medications. Chiropractors do not perform surgeries or prescribe medications. 
Health conditions treated by a chiropractor include:
Low Back Pain
Knee Pain
Tension Headaches
Migraines
Neck Pain
Sciatica
Whiplash
Pinched Nerves
Sports Injuries
Pain Caused by Birth Traumas
Insomnia
Stress
Fibromyalgia 
Weakened Immune Systems
There are many more conditions than the ones listed above that a chiropractor can address. Reach out to a local chiropractor to see if they have experience treating the health issues that you are wanting to have treated.
How Much Does It Cost to Go to the Chiropractor?
If you are like many people, you may assume that going to a chiropractor costs a lot of money and that your insurance will not cover it. The average cost per session of a typical chiropractic session varies between $30-$200. The actual amount depends on a few factors, including insurance coverage, location, and experience.
Insurance Coverage
Nowadays, several major insurance providers, including Medicare and Medicaid, will cover a portion of chiropractic care. A few questions to ask your insurance provider include:
What local chiropractors are in-network? 
What will in-network costs be per appointment?
How many appointments are covered by your provider annually? 
What is the expiration/renewal date of your benefits? 
If your insurance company does not cover chiropractic care then you can ask the chiropractic staff if they offer a financial hardship discount or offer a time of service discount. The staff can see if you qualify for a financial hardship discount. If you pay for your appointment the day of your session then the chiropractic office may allow you a time of service discount of 10%-15% off the total cost. 
Location
If you live in New York City, a chiropractor may charge more than if you live in a small town in South Dakota. If you do live in an area that has a higher cost of living, you could drive farther out to find chiropractors who do not charge as much. If do choose to drive further from home for your chiropractic care then you will want to account for the extra time and gas money that it costs to see if you really are saving money by going that route. 
Experience
Chiropractors are well-educated and trained health practitioners. Chiropractors are required to complete a 4-year undergraduate degree followed by 4-5 years of specialized education. After completion of that, they usually are required to complete 1 year of practical skills work with patients under the guidance of an experienced chiropractor.  
If you choose a chiropractor who has been training for many years and/or has received additional education then the cost of service may be higher. However, chiropractors who have been practicing as a chiropractor for fewer years may not charge as much.
Individuals with more complex conditions may need or desire to seek a more experienced chiropractor. The chiropractic staff will be able to tell you if their chiropractic doctor is well versed in the condition that you are seeking help with. 
Alternative to Being Manually Adjusted 
Are you worried about the chiropractic adjustment?
There is actually a technique known as a koren specific technique (KST) that uses a special device called an ArthoStim in which the chiropractor is able to adjust you without using physical manipulation. Your chiropractor will first assess areas that are in need of manipulation or alignment. The chiropractor will then use the Arthostim to help your body become properly aligned. 
The KST eliminates the need for cracking or twisting that traditional chiropractic manipulation focuses on. The ArthoStim device has been used for over two decades now and has been studied clinically and is FDA-approved.
The device works in aligning the body by infusing energy into your body at 12 taps per second. It has shown to be an extremely precise tool in alleviating dysfunction within the body. 
When having a KST adjustment, you can be in any position. The patient can simply sit, stand, or lay down in a comfortable position.
This type of treatment is suitable for anyone, however, it may be particularly helpful for the elderly and young children. If you are looking for a non-invasive option, then this is a good route to seek. The success rate of this technique is very high! 
Seeking Chiropractic Care Is Worth It
Chiropractors receive YEARS of education and training before they start working on patients. A chiropractor's main goal is to restore function to your various bodily systems so that your body can operate at a healthier and more adept level. For many people, that may be exactly what they need in order to achieve a healthier life. 
The answer to "how much does it cost to go to the chiropractor?" is that it depends, however, the average annual cost is $30-$200. Check with your insurance provider and then seek out providers who are in-network or who offer discounts if your budget is limited. 
What qualities do you look for in a chiropractor? Have you ever sought treatment by a chiropractor? Let me know in the comments below! 
Anything to Add? Leave a Comment!