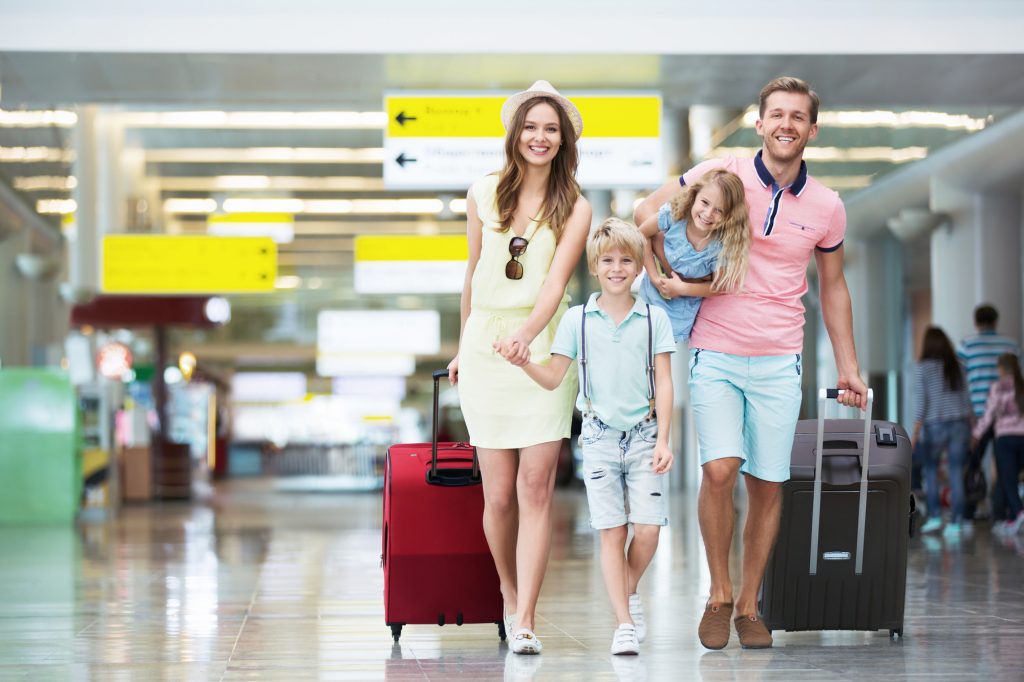 Once you have a baby, your life will never be the same! However, that doesn't mean that you can't still enjoy some of the things you cherished in your pre-parenthood years. 
If you're itching to get out of the house and take the family on an adventure, you'll be glad to know that traveling with a baby isn't as hard as you might think! You'll just need to do some extra planning to make sure that everything goes smoothly.
The following vacation checklist will help ensure that you have everything you need to enjoy your next adventure.
Carry-On Bag
If you're flying, you'll want to make sure you pack a carry-on bag with everything you need. However, don't forget that you'll also need to make sure not to pack anything that's prohibited on a plane. Also, keep liquids in a plastic bag and store it near the top of your carry-on bag so they can easily inspect it.
Even if you're driving, keeping certain items in an easy-to-reach bag that's separate from your luggage will make your life much easier. Here's what you'll want to pack:
Baby food and utensils
Bottles and nipples
Baby formula
Blankets (two or three)
Bibs (at least two)
Clothing (two separate outfits)
Diapers (one for every hour of travel time, plus two extra)
Diaper changing pad
Formula/breastmilk/juice
Gallon-sized storage bags (at least three – for wet or dirty clothes and used diapers)
Hand sanitizer
Pacifiers (at least two extras)
Toys (a few quiet items to keep your baby entertained)
Wipes
It's also a good idea to pack a medical kit. Include a thermometer, gas drops, ear drops, pain reliever, fever reducer, and a first aid kit).
Equipment
The equipment you'll need will depend a lot on your planned destination. If you're staying with friends or family, you might be able to borrow some of the things you need. However, other destinations like family vacations dude ranches, amusement parks, and hotels, will require some extra packing. Still, you may want to check and see if your accommodations offer baby equipment rentals.
Whether you bring it with you or get it when you arrive, you'll likely need all of the following:
Car seat
Stroller
Crib and/or Pack 'n Play
Baby carrier and/or sling
Baby monitor
Breast pump
A week or so before your trip, it's also a good idea to pay attention to the things you regularly use for your baby. If you come across something that's not already on the list, consider adding it. This will ensure that you and your baby are as comfortable as possible during your trip.
Keep Your Vacation Checklist Handy
Ask any parent and they'll let you know that forgetting to pack a critical item can be a disaster when traveling with a baby. Protect yourself from this misery by keeping our vacation checklist hand and referring to it before every trip.
Before you go, take a few minutes to scroll through some more of our blog posts. We have lots of information to help you plan the perfect family vacation and save money while you're doing it!
Anything to Add? Leave a Comment!