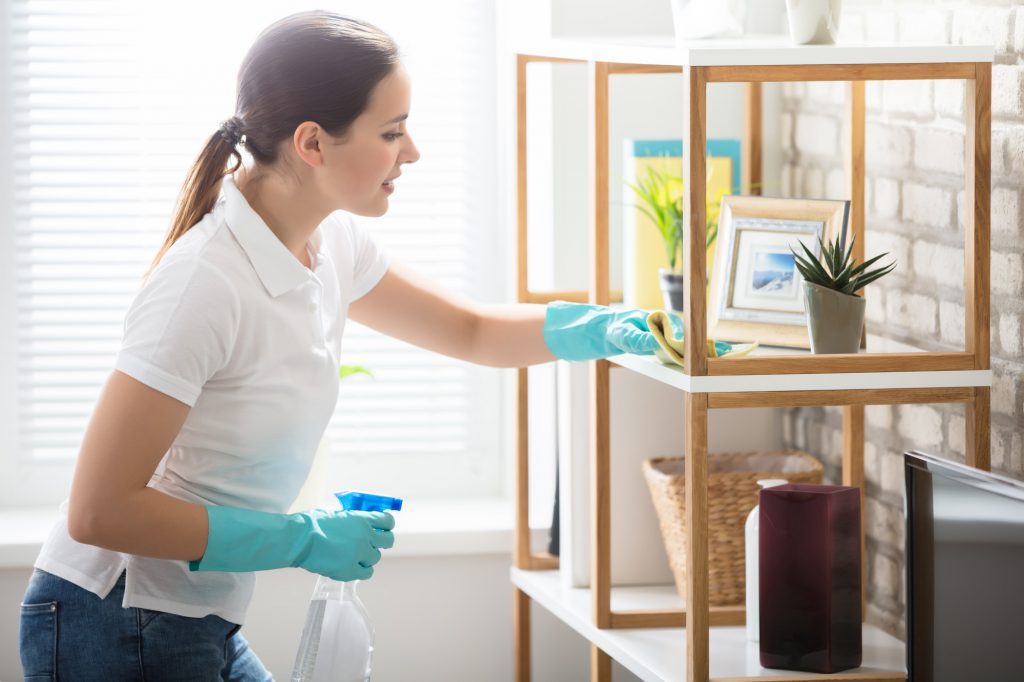 Keeping the house clean when you're a working mom is no easy task. Simply put, as a mother, you already have a hundred and one different demands on your time and attention.
Front and center of those demands are paying attention to your kids and keeping the income coming in with high performance at your job.
That's why cleaning the house can often fall to the wayside. If you're finding yourself in an unkempt house more often than not, it's time that you adopted a cleaning schedule for working moms.
In this article, we'll present you with such a schedule that you can start implementing in your home's routine today.
Cleaning Schedule for Working Moms
When thinking of a cleaning schedule, one can split things up into daily, weekly, and seasonal endeavors.
On the daily cleaning list, only a few things need to be done. This will include doing the dishes, making the beds, making sure that the kitchen counters are wiped off and food is put away, and ensuring that all surfaces remain dust-free.
When it comes to the weekly cleaning schedule, there's a little bit more that's involved. You're going to want to vacuum carpets and sweep and mop all hardwood floors. On top of that, you'll want to thoroughly clean the bathroom, as that's one of the places in your home most susceptible to dirt build-up.
For seasonal endeavors, it's time to start deep-cleaning projects. You're going to want to move furniture out of the way to clean up all those hard-to-reach spots with your vacuum cleaner and broom.
You will also want to do a thorough check of the rooms in your house that you may not normally clean, such as the pantry, A/C and boiler room, and storage closets.
Can You Outsource Cleaning?
If you're a mom with a busy schedule, then you know just how hard it can be to make time for these menial cleaning tasks. It might be time for you to take a look at hiring a cleaning service to keep things spick and span in your home.
Additionally, it may surprise you to know that the cost of house cleaning becomes remarkably affordable when you only hire the service for deep cleans every so often.
Keep the House Tidy!
At the end of the day, when you keep the house tidy, you feel more productive. A clean home can greatly improve the quality of your life. That's why adopting a cleaning schedule for working moms is so important.
And if you can spare the cash, it's important to think of hiring house cleaning services as an investment. Done right, you can easily get a positive return on that investment in terms of time that you save and can now invest in your family and your career.
If you're looking for more home and family advice, you're in the right place! Be sure to take some time to check out the rest of the articles available on the website before you leave!
Anything to Add? Leave a Comment!