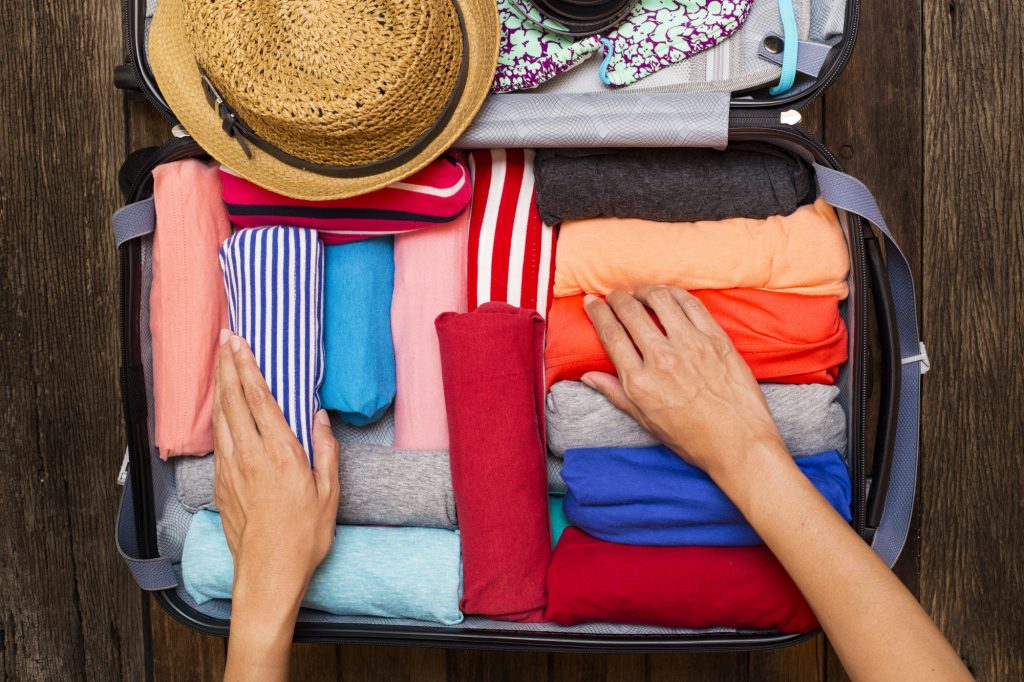 Going away on a fantastic cruise and want to know which travel accessories you'll need? 
With the excitement you're feeling, you might not know the appropriate cruise accessories that you should pack. There are useful items that you can bring along to optimize the enjoyment of your trip.
Take a look at these nine travel accessories that are ideal for your fun in the sun. 
1. Snorkel Masks
Do you love snorkeling? If you plan on diving or swimming in the ocean, you will need your full-face snorkel masks. 
These are fun accessories you can't do without when you're traveling to your destination. These masks make it easier for you to breathe when you're underwater and helps to enhance your experience.
So, be sure to bring along snorkel masks to feel happy and confident when you're participating in different water activities.
2. Tower Speakers
Take your outdoor entertainment to the next level with tower speakers. You might need to optimize your listening experience with boat tower speakers.
If you're traveling with groups of people or throwing a party on a boat, these are essential items that you need.
Tower speakers can help you to get the party going and to make your social gathering more relaxing and entertaining. You might also need them to give your boat a cool, sophisticated look.
You can shop for the best speakers that are designed for your specific needs. They are easy to set up and the ideal outdoor solution for your outdoor adventure.
3. Portable Safes
How will you keep your belongings secure when you're swimming? You will need a portable safe for your next cruise.
When you and your family are taking a dip in the water, you should not have to worry about keeping your stuff safe. You can easily attach your travel safe to your chair on the beach.
This is a good accessory that you can use for extra protection. You can store your cell phones, shoes, purse, and other items in a travel safe.
Travel safes have a portable design, they have multiple combinations, they're weatherproof and very durable. They're also easy to open when you want to retrieve your stuff. These are important accessories that you can't do without.
They provide convenience and an excellent choice for your cruise. If you're going on a cruise with multiple people, you can consider using more than one travel safe to secure your stuff.
4. Beach Towel Clips
Beach towel clips are must-haves for your cruise. Colorful beach towel clips are extremely beneficial for keeping your towels in place. 
These accessories will keep your mind stress-free when you're outdoors. You can use beach towel clips to prevent your towels from blowing away or falling to the ground. 
They are also versatile. You can attach beach towel clips to any chair that you're using when you're on the beach. So, if you want a simple way to keep your towels in one place, you will need beach towel clips.
These are exceptional accessories that can make your life so much easier when you're having fun on your cruise.
5. Magnetic Hooks
You can keep your cabin organized with magnetic hooks. Your cruise cabin might be too small to hang all your items.
You don't want the hassles of searching through piles of clutter to get the items you need. An easier way to maintain your sanity is with the use of magnetic hooks.
Magnetic hooks provide a great solution to your tiny space problems. You can use them to hang your hat, shirts, bathing suits, shoes, and other stuff. These are great items to prevent you from having a messy cabin. 
6. Luggage Tags
You need luggage tags for your cruise. This gives you the confidence that all your bags will arrive safely at your cruise cabin.
You can indicate your name, ship name, the status of your cruise, stateroom, and other important information on your luggage tags. You can use custom or handmade luggage tags to attach to any luggage you're bringing along for your cruise.
7. Travel Tote Bags
Travel totes are a necessity for your cruise. You might need these bags to store your sunglasses, wallet, snacks, and other cool items you'll need when you're cruising.
When you're on the deck, you can easily fit your travel tote to your chair. Keep in mind that the best travel tote bags are lightweight, durable, and suitable for your budget.
These cute bags are functional and help you to travel in style.
8. Toilet Spray
You might have concerns about leaving unpleasant odors in a cruise ship bathroom. That is why you will need a natural toilet spray.
There are a variety of toilet sprays that you might need to control the odors in the bathroom. Each time you use the bathroom, you can use these sprays with confidence.
So, choose your favorite sprays that you will need for your cruise.
9. Laundry Basket
Where will you put your unclean clothes when you're on your cruise? A pop-up laundry basket is an accessory you need if you want to wash your clothes.
These baskets can easily fit in your luggage and won't take up much room in your luggage. Pop-up foldable laundry hampers are made from durable materials and a perfect accessory that you'll need for the next time you set sail.
Choose the Most Convenient Cruise Accessories
These are handy cruise accessories that you should add to your list for your adventure. Bringing these items along will make you feel more organized and ready for your excursions on the sea.
Packing these items ahead of time makes it easier for you to have peace of mind that you have everything you'll need for your trip.
Need to read more travel and vacation tips? Check out our website to read content that you might find useful.
Anything to Add? Leave a Comment!