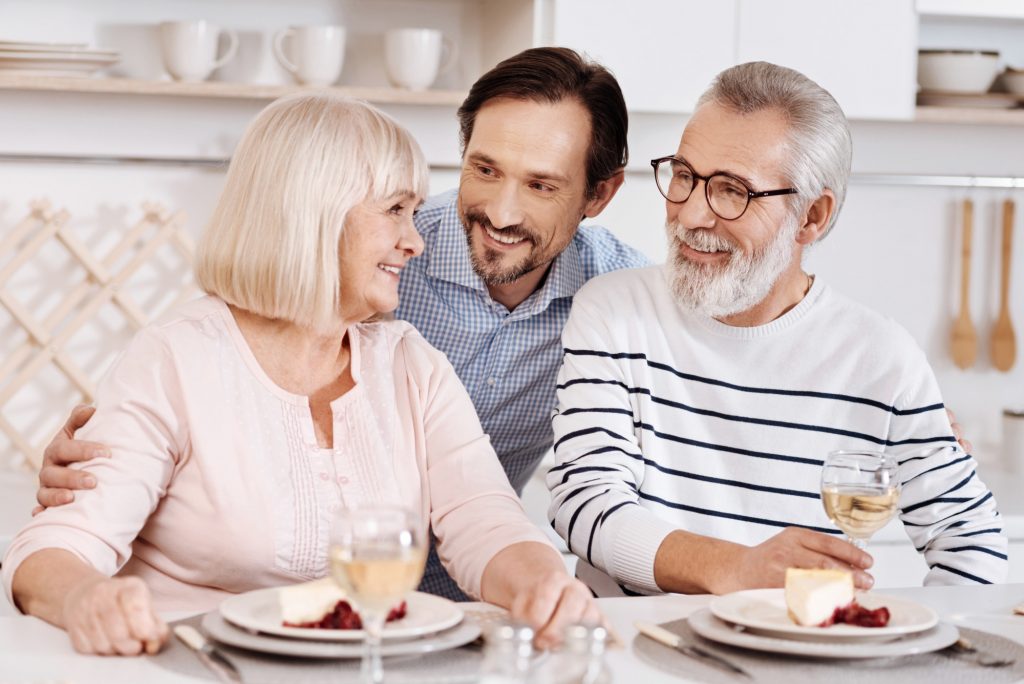 Whether your elders are living with you or not, caring for aging parents takes patience and understanding.
Elder care isn't simple, but there are a few steps you can take to make the process easier and less emotionally taxing. Try these five tips for empathetic elder care that will help make your elders' lives easier.
1. Keep Them Active
Keeping aging parents active is good for their physical and mental health. Mentally stimulative activities range from puzzles to insightful discussions. These activities encourage brain stimulation and will keep their mind sharp.
Daily physical activity is vital and prevents muscle deterioration and encourage overall health. Sticking to low impact exercise is safest. Long walks and light yoga are both excellent exercises for the elderly.
2. Make Their Home Accessible
An accessible home is essential for aging parents. By making their home more accessible, they'll be less likely to encounter mobility issues or accidents.
Quick accessibility changes include widening doorways, bathtub modifications, and installing smart home features. 
If your aging parents are in a wheelchair, installing ramps and wheelchair-accessible zones will help them easily maneuver around their home.
3. Meal Prep
The elderly often have a tough time creating nutritious meals, especially if their kitchen is not accessible. By preparing meals for your aging parents, they're more likely to get the nutrients they need without any effort.
Meal prepping also reduces the stress on the elderly. By having a variety of meals instantly available to them, they're less likely to skip meals.
4. Get Government Benefits
Signing up for vital government benefits might be confusing and arduous for the elderly. Signing your aging parents up for much-needed government benefits will ease financial pressure on you and your parents.
The government offers a variety of programs for the elderly, including such as medicare. Medicare ensures your aging parents obtain health insurance.
Other benefits include financial assistance, mortgage assistance, and cash benefits. The benefits the elderly have access to depending on their age, disability status, and financial security.
5. Get Some Help
There's nothing wrong with asking for help, especially when it comes to aging parents. You have plenty of resources available to you that assist with elder care.
Depending on your budget, you can either enlist help from your own family, friends or service. Getting help from family and friends is a cost-effective way to get extra elder care assistance. 
If you can't get help from people you know, you can hire an elder care service.
Elder care sitters provide you with trained workers who have experience with taking care of the elderly. This is especially helpful for aging parents with health issues. Care providers offer health services, bathing, and meal preparation.
Caring for Aging Parents the Right Way
Caring for aging parents doesn't have to be a burden. With these tips and resources, you're on your way towards better elderly care for your family and less stress on yourself.
If you enjoyed this post, check out the rest of our articles for helpful tips!
Anything to Add? Leave a Comment!