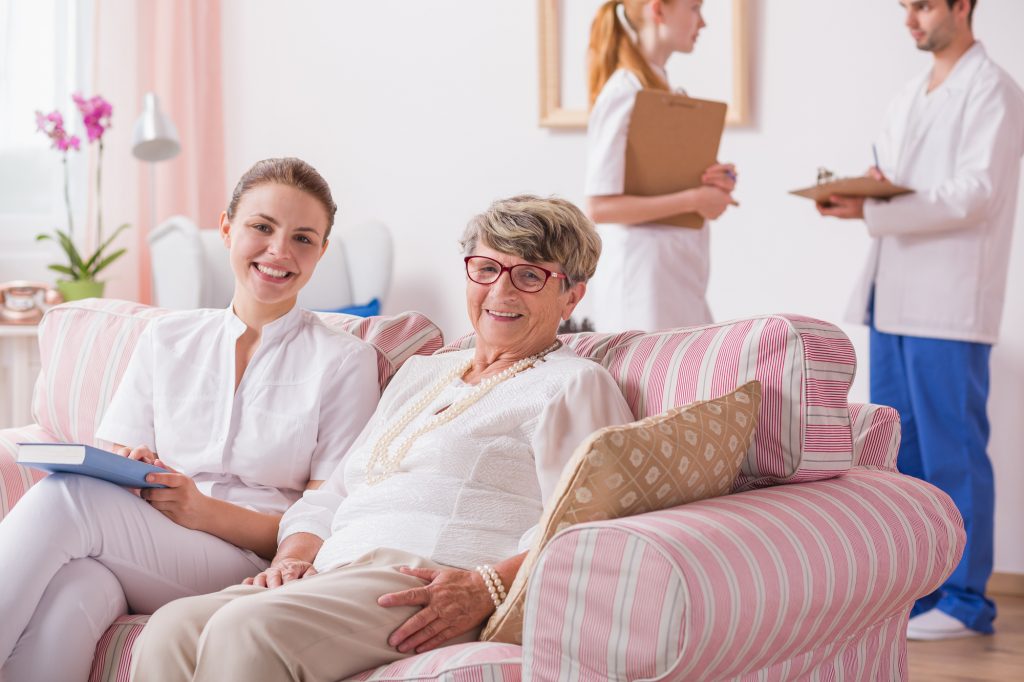 So you've made the decision to begin the transition from your home to an assisted living facility. Or maybe you're the child or relative of someone who's in need of some extra care and you're looking into it with them.
No matter the circumstance, this is a large shift in both the prospective resident and their family's lives, and can, therefore, be a stressful and even frightening experience. But with a moving to assisted living checklist, you can make the move a little bit easier on everyone involved.
We've compiled an in-depth checklist, as well as a few tips for moving into this new home and beginning this new (and exciting!) chapter of life. Keep reading to learn more!
Questions to Ask During Your Tour
As you're deciding between senior living communities, there is a multitude of questions you should be asking your appointed staff member. Pay close attention to every detail; it's easy to overlook problems if you aren't careful. Remember, this is going to be you or your loved one's new home; it should be exactly what you're looking for! 
Environment
What kind of feeling does the community give you? Do you enjoy its appearance?
Is the staff warm and welcoming?
Do the residents appear happy? Are they socializing?
Are there any restrictions on visiting residents?
Layout
Is the community accommodating to wheelchairs and walkers?
Are there handrails where you may need them?
Is there plenty of natural light in the common areas? (Natural light is vital to both mental and physical health!)
How clean is the community? Are the common areas a comfortable temperature?
Services and Amenities
Is there a clearly defined list of services available?
How often is there a nurse on staff?
Is 24-hour assistance available?
Does the community include a hairdresser and other day-to-day activities or transportation to them?
Apartment Features
What types and sizes of apartments are available?
Is smoking allowed in apartments? In common areas?
Do apartments include cable and internet? Do these amenities come at an additional cost?
Do residents have lockable doors?
Social Activities
Does the community offer organized activities on a regular basis?
Is there a volunteer presence in the community?
Are residents' pets allowed?
Does the community foster inclusion and friendship with activities?
Medication and Costs
Is there any self-administration of medication allowed?
How is medication regulated?
Is there a sliding scale with cost in terms of levels of personal care?
Are there any programs available to help cover costs?
How and What to Pack
Did you know that the average home contains 300,000 items? Needless to say, you won't be able to bring all of your belongings with you when moving into an assisted living community. You'll likely be downsizing, and even if you aren't, you can use this as an opportunity to start fresh!
Here's what you should pack.
Personal Items
Take the most care packing items from this category, as it includes things like medications, grooming items, and toiletries. Make a checklist of all of your medications and toiletry items that you use on a daily basis and triple check it to ensure you've remembered everything. These items can be packed on moving day, but everything else should be prepared in advance!
Bedding and Linens
Be sure to pack a full bedding set; bring one you already own or make it fun by picking out all new sheets and comforter! If you go new, it's a good idea to bring a favorite blanket or pillow to make your space feel more comforting in the beginning.
In addition to bedding, pack a variety of towels, including a few for the kitchen if your apartment comes with its own cooking area.
Laundry Necessities
Along with your clothing, you'll need a laundry basket and enough clothes hangers to put away all of your items. If your new closet isn't quite big enough to fit your belongings, consider bringing a small dresser or another container so you have everything you need. 
Your Favorite Decor
Now, you need to be careful when packing decor, as it's one of the easiest categories in which to overpack. But you need enough to decorate your space! Have your new apartment or home in your mind and try to visualize what it includes and where it will go when deciding what to bring.
Electronics and Entertainment
Whether you're a movie buff or a crossword champion, it's important to bring whatever entertainment items you enjoy most to your new home. Your community should offer plenty of activities and fun things to do, but you'll inevitably have some downtime now and then. If you have your computer or a shelf of your favorite books, you'll feel right at home.
Keep an Open Mind
Last but certainly not least, try to keep an open mind during this process. Uprooting your life is tough, and doing so to move into an assisted living community can feel even tougher.
But there are so many positive aspects of this change! Think of all the people you'll meet, friends you'll make, and experiences you'll have. By making a few friends and involving yourself in the activities available, you'll feel right at home in no time.
Use This Moving to Assisted Living Checklist to Ease the Transition
Change isn't easy for anyone, and when it comes to major life decisions, such as moving into an assisted living facility, it's completely normal to feel nervous. By using this moving to assisted living checklist, you can feel confident in the knowledge that you've prepared well for the transition.
If you're moving into an assisted living community, don't be afraid to lean on friends and family for support. And if you're the loved one of someone making this move, be sure to offer your shoulder for them to lean on. Even though this can be an exciting new chapter, it can be scary too!
Looking for more helpful advice on everything family? Check out our blog!
Anything to Add? Leave a Comment!