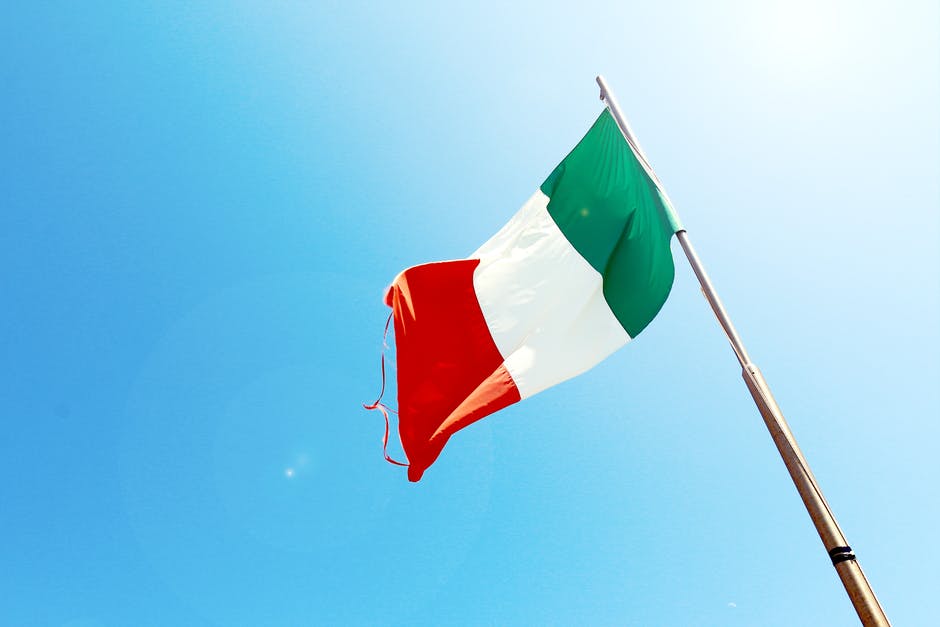 In 2018 alone, Italy attracted over 94 million tourists. 
With its rich history, beautiful landscapes, and out-of-this-world cuisine, it's no wonder that so many people from across the globe flock to Italy each year. 
But, because so many people travel here, you need to make sure you take some time planning your trip. Otherwise, you'll spend half your time waiting in long lines overflowing with tourists. 
So, what do you need to know when planning a trip to Italy?
Check out this guide to learn the top tips for traveling Italia. 
1. Choose the Right Time to Travel 
First things first, you need to make sure you choose the right time of year to plan your Italian vacation. 
The peak period of travel in Italy is from May to September. This is not only when tourists from all over the world flock to Italy, but it's also when Europeans and Italians take their vacations. 
Because of this, you can expect the coastal areas to be particularly busy during this time of year, especially during the month of August. Also, keep in mind that the weather is also going to be very hot during these months. 
Another important thing to keep in mind is that because a lot of Italians take the month of August off, a lot of local shops and stores may be closed. 
Italy is a predominantly Catholic country, so there's also a large influx of travel during Easter and Christmas, meaning prices go up during this time as well. 
If you choose to travel in the winter, you'll definitely experience fewer tourists. However, it's important to keep in mind that Italy does get quite cold during the winter months. Unless you're a skier, you may not enjoy coming here during the winter. 
In our opinion, the best time to travel to Italy is either in March or April or September and October. The weather is moderate during these months and tourism is not at its peak. 
2. Don't Just Visit the Big Cities 
Obviously, when you travel to Italy, you're going to want to spend time in its most-famed cities- Rome, Milan, Naples, Florence and Venice. 
While these big cities are great and certainly worth your while, make sure to leave some time for smaller towns and cities in Italy. It's in these smaller towns that you'll get to experience the authentic, local side of Italy that's away from the hustle and bustle of tourists. 
Here are some smaller cities and towns to check out while you're in Italy:
Modena 
Bologna
Alberobello
Lake Iseo
Vernazza
Taormina
Assisi
Positano
Vieste
Castelluccio
Sorrento
We suggest doing your research on each of these towns and adding a couple of them to your travel itinerary. 
3. Immerse Yourself in Italy's Natural Beauty 
In addition to making time for smaller towns, we also suggest that you make time to visit Italy's natural landscape. 
Here are some areas that you should check out:
Tuscany: This is one of the main wine regions that is filled with beautiful countrysides and picturesque hilltop towns
Cinque Terre: Cinque Terrae is composed of five colorful villages that hug the cliffsides along the Italian Riviera. Chances are, you'd recognize Cinque Terre from postcards
Amalfi Coast: This is a beautiful coastal region in Naples that's popular with tourists, locals, and even celebrities
Northern Italy: In Northern Italy, you'll find beautiful pristine lakes, like Lake Como, as well as plenty of hiking and skiing opportunities in the Alps 
You're probably not going to have enough time to explore all of Italy, so we suggest sticking to the South if you're a beach person and sticking to the North if you're a mountain person. 
4. Getting Around Italy 
When you plan your trip to Italy, you also need to figure out how you're going to get around within the country. 
Luckily, traveling within Italy is quite easy, as the country has a very developed (although sometimes late) train system that can easily get you from city to city. 
The train system in Italy is extremely modern, and you'll likely find that train travel is much more comfortable and convenient than air travel. 
If you're traveling in the off-season, you don't really need to worry about booking train tickets in advance. However, if you plan to travel in the peak travel season, we suggest booking your train tickets a few weeks in advance. 
And, make sure you get to the train station early, especially if you're traveling in a large city. In large cities, the train stations are massive, and it can take you a while to get to your platform. 
You can use either Google Maps or Rome2Rio to look up train tickets. 
5. Consider Staying at an Agriturismo 
Italy has every type of accommodation you could imagine- from budget hostels to cozy bed and breakfasts to luxury five-star hotels. 
But, if you're planning to travel in the countryside, then we definitely recommend staying in an agriturismo for a unique experience. 
An agriturismo is basically a farm stay that's offered by Italian farmers. Farmers who do this can earn additional income by providing lodging and meals to traveling guests. 
This is a unique experience gives you an opportunity to interact with locals and fully immerse yourself in the Italian countryside. Plus, there are agriturismos available for every budget. 
6. Consider Renting a Car 
Many tourists take one look at the narrow, cobblestone streets in Italy and immediately write off renting a car. 
However, Italy is a great country to take a road trip in, and car rental here is super easy. 
You can use the site autoeurope.com to find a great car rental deal. This is an aggregate site that pools together the best car rental deals in all of Italy. 
Of course, public transportation in Italy is great, so don't feel like you have to do this. However, if you're itching to take a long drive in the countryside, renting a car is definitely a must. 
Planning a Trip to Italy: Are You Ready to Explore? 
With this guide for planning a trip to Italy handy, you're well on your way to planning your dream vacation. 
Just remember, Italy has a lot to see, so don't get flustered if you can't fit everything in- you can always come back!
And, be sure to check back in with our blog for more travel-related tips and tricks. 
Anything to Add? Leave a Comment!