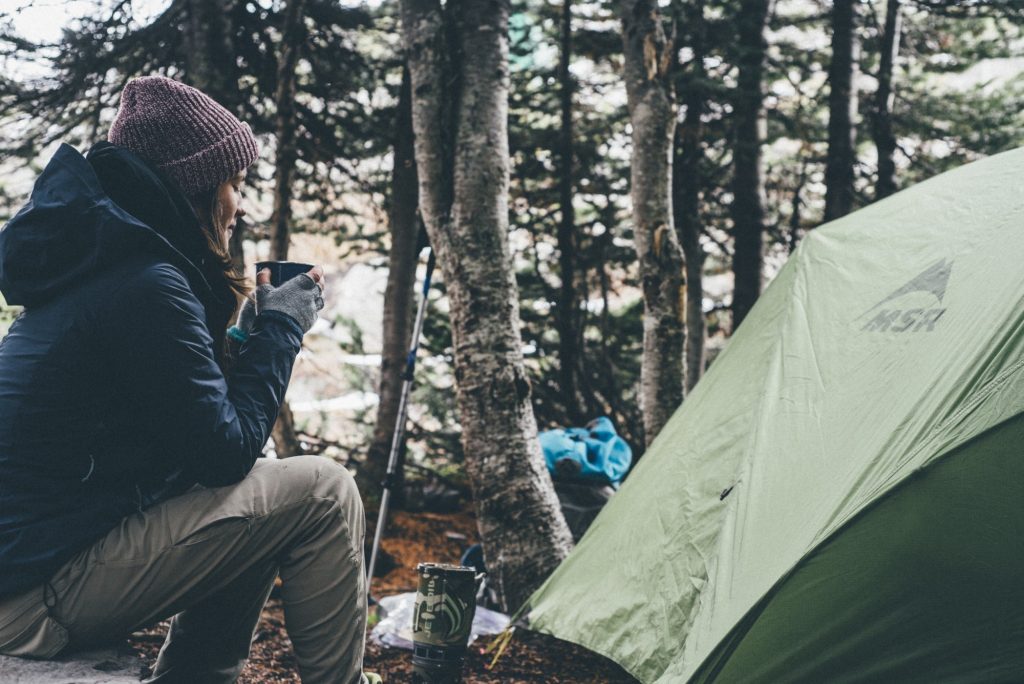 Did you know scientific research indicates that spending time outside in nature is good for you?
It's true. Not only does being outdoors help your mental health and clarity, but it can also reduce your risk for chronic conditions like diabetes and heart disease.
This is why camping is such a great choice for a getaway. In addition to spending time away from your responsibilities, you're also spending that time unplugging and reconnecting with nature.
But many people who have never been camping before are reluctant to try it because they think it will be expensive. Why invest in all that equipment if you're not even sure you'll like it?
Luckily, with budget camping gear, you can give camping a try without breaking the bank. Check out this guide to learn how adventure on the cheap.
Consider Renting Equipment
If you're camping for the first time, and you're not sure if you're going to like it yet, it might be worthwhile to rent your equipment the first time you go. This way, you can test out the experience. Your local outdoors store or even your local university might rent camping equipment.
If you decide that you do like camping, however, you should eventually invest in your own gear. In the long run, it will be more cost-effective to purchase it.
Don't Overspend on the Tent
When camping, your tent is essentially your only source of shelter separating you from the great outdoors. It can be easy to think, then, that you'll need to invest in a heavy-duty and high-priced one to hold up to the elements.
In reality, this isn't true. Basically, the only feature you need to make sure the tent has is a floor that is welded with the walls. This will ensure that moisture does not enter the tent.
Also, keep in mind that, often, more expensive tents are more lightweight. For this reason, a cheap tent might even be more heavy-duty than an expensive one. 
Also, whenever you buy a tent, only buy one big enough for the group you need. So, if you're only camping with one other person, get a 2-person tent, rather than a 4-person one. Not only will the be cheaper, but it will be easier to keep warm.
You Don't Need the Highest-Rated Sleeping Bag
When you shop for sleeping bags, you'll notice that they are rated for the temperature they will keep you warm at. Often, you'll hear the advice that you should purchase a sleeping bag rated ten degrees cooler than the coldest weather you'll be experiencing. But that might not be necessary.
You can get away with getter a higher-rated sleeping bag by sleeping in layers. This will keep you warm as long as you don't let the layers get wet.
And, of course, you can always supplement your sleeping bag with some good old-fashioned blankets that you have at home.
Also, when it comes to sleeping, you don't need an expensive air mattress to sleep on. A nice sleeping pad or even some yoga mats will provide a comfortable surface to sleep on.
Don't Go Crazy Buying Specialty Cooking Equipment
If you do some research on cooking equipment for camping, you can spend a lot of money really fast. In reality, you don't actually need pots, utensils, coffeemakers, or other gadgets made explicitly for camping.
Invest in a nice cast iron pan. Not only will it be under $30, but it will also have plenty of uses at home when you're not camping. 
Instead of buying a camping coffee pot, get a metal french press that you can use to make coffee with heated water. And, rather than buying special camping utensils, bring some of your old flatware and a pocket knife.
Consider Buying Equipment Second-Hand
Another way to get your camping equipment at a discount is to look at second-hand options. 
As you would with any furniture, be careful about tents and sleeping bags. Make sure the people you get them from are trustworthy, and treat them to eliminate any pests. 
In some cases, you might even be lucky enough to find equipment at thrift stores. These can be especially good places to find things like cooking supplies or lanterns.
If you want to be really thrifty, do a spin around the campground at the end of the weekend. You'll be surprised to see that people will leave behind perfectly good barbecues, camp chairs, and other equipment. 
Don't Cheap Out on Safety
While there are some easy ways to make budget-conscious decisions for camping, there are other areas where you don't want to cut corners. This is especially true when it comes to any equipment related to safety.
For instance, you probably don't want to bring a flashlight you got at the dollar store as your main light source. It gets really dark in the great outdoors, so you don't want a light that is going to die on you in the first hour.
Also, if you plan on doing any hiking, you'll want to bring high-quality shoes with you that are up to the task. Shoes with poor tread can easily lead to accidents and injuries.
Your strategy should be to save on equipment where cost is less important so you can invest the extra money where it actually matters.
Start Your Adventure With Budget Camping Gear
With this guide to budget camping gear, you'll soon be ready to be a happy camper!
Looking for more tips on how to live life affordably? Check out the rest of our blog for inspiration.
Anything to Add? Leave a Comment!