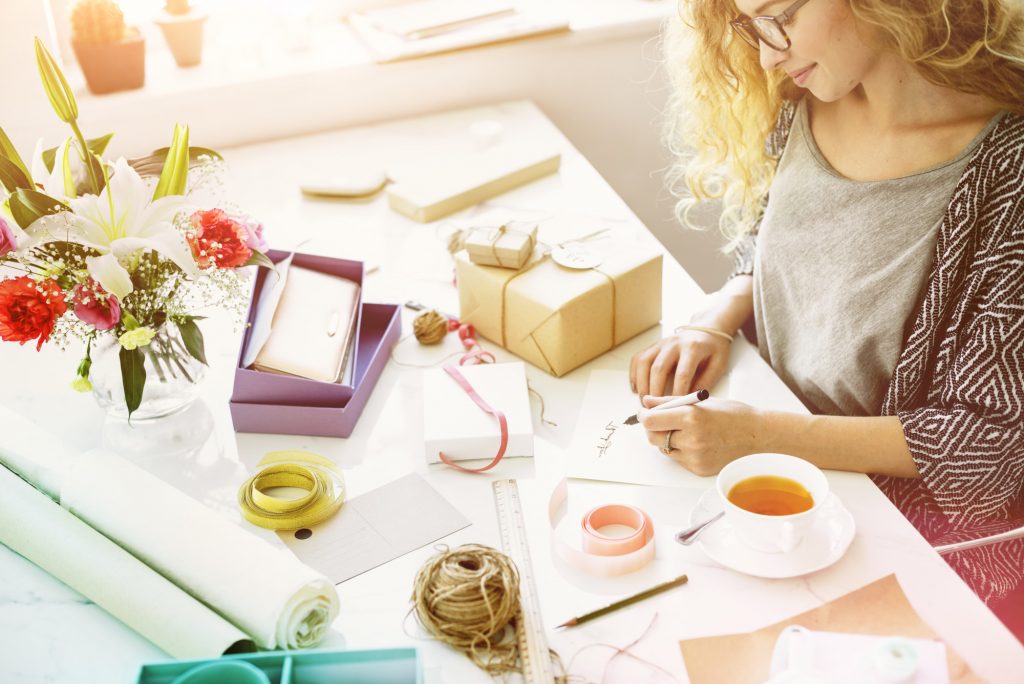 Do you ever struggle to find a gift for someone special that's both unique and creative?
With so much choice on the market, sometimes gift-buying is a little overwhelming, and it can be difficult to choose a special present when you're not sure exactly where to look.
If you struggle to find fun gifts then we're here to help. Check out these creative gift ideas that are sure to impress. Whether you're purchasing a gift for someone on Christmas, Valentine's Day, or Mother's Day, you can't go wrong with one of these exciting choices.
1. Personalized Jewelry
If you've got a special lady in your life, you can't go wrong with a thoughtful piece of personalized jewelry.
Whether you choose a necklace, ring, bracelet, or any other piece of jewelry, there are so many ways to personalize it to make it a unique gift that's one of a kind.
For example, you can choose an initial necklace, or you can opt for a charm bracelet and hand-pick each charm that hangs off it. A nice thought is to choose charms that remind you of the person you'll be gifting the bracelet to. For example, select a daisy charm if that's their favorite flower.
2. Woven Photo Blankets
Is there a special photo taken of you and a loved one?
For a truly unique gift, why not have the photo made into a woven blanket? That way, every time they snuggle up into bed, they can have a look at your face!
These woven blankets are one of the most creative gifts around, and anyone receiving one would feel touched at the sentimentality of the present. At the very least, you'll both be able to have a laugh at the gift!
3. Flowers That Last Over a Year
While the gift of flowers is very common, the gift of flowers that last over a year isn't!
There are plenty of online delivery flower shops that provide such a marvel, with many offering boxes of real roses and hydrangeas that are preserved to last between one to two years.
What's more, your arrangement and box can usually be customized, depending on which company you go for. Anyone receiving such a gift would be flabbergasted!
4. Roller Skates
Just because a person grows up, doesn't mean they can't relive their youth once in a while! If you're looking for fun gift ideas, then choosing a pair of roller skates for someone is a fabulous idea.
Give the gift of nostalgia with a fun, colorful, and trendy pair of roller skates that anyone would love whizz about in. Roller skates come in various sizes and colors, so it's a versatile gift that would suit many people.
Why not grab yourself a pair too so you can go skating together?
5. Movie Projector
Linking in with the theme of nostalgia, a movie projector is another thoughtful gift loved by all.
Choose a shiny brand-new option, or you can go old school and have a trawl through the vintage shops and flea markets for an older model. It all depends on the tastes of the person receiving the gift.
Movie night will feel more special and official than ever with the use of a handy movie projector. The question is – what will you watch together first?
6. Popcorn Maker
If you need to double-up with a gift, what could go better with a movie projector?
A popcorn maker, of course!
Not only is popping corn fun, but you'll also save money by making it yourself. A traditional and quirky fairground-style popcorn maker will look great perched next to the movie projector.
7. Fairy Lights
You can't go wrong with fairy lights, can you? After all, they give off that romantic ambiance in a room or outdoors that you simply can't beat.
Play it safe by opting for the classic twinkling fairy lights, and we can guarantee whoever's receiving them will find a good use for them in the home.
Alternatively, you can experiment with funkier styles and colors depending on how well you know the person you're gifting them to.
8. Homemade Bath Bombs
If you're looking for DIY gifts for friends, then making homemade bath bombs is a lovely idea.
After all, who doesn't love winding down in the bath with a fun, fizzy bath bomb to relax with?
Not only are bath bombs easy to make, but you can customize them when it comes to color and filling. For example, you might want to add some dried flowers for an extra special bath time treat.
A gift that has so much thought and effort put into it is bound to impress!
9. Cork Globe
Do you know a travel-lover? Help them keep track of all the places they've visited — and all the places they're dying to travel to with this clever cork creation.
The soft material allows you to place pins into the surface so you can map your trip and mark off the countries that you've visited. This unique cork globe may just be the ticket to impress them!
10. Homesick Candles
Has a loved one recently made a big move across the country? If so, what could be better than the gift of home?
These homesick candles smell like pleasant signature scents from different states, so even if your friend is living in Michigan, you can still remind them of Florida.
Creative Gift Ideas to Impress
No matter what the occasion is or how old your loved one is, these creative gift ideas are sure to impress. You can feel reassured that your gift won't double up as a repeat gift, that's for sure.
To learn how to make more of your own handmade creative gifts, check out our DIY section under the Frugal Living tab. A homemade gift is sure to make any of your loved ones feel extra special with all the effort you've put in!
Anything to Add? Leave a Comment!