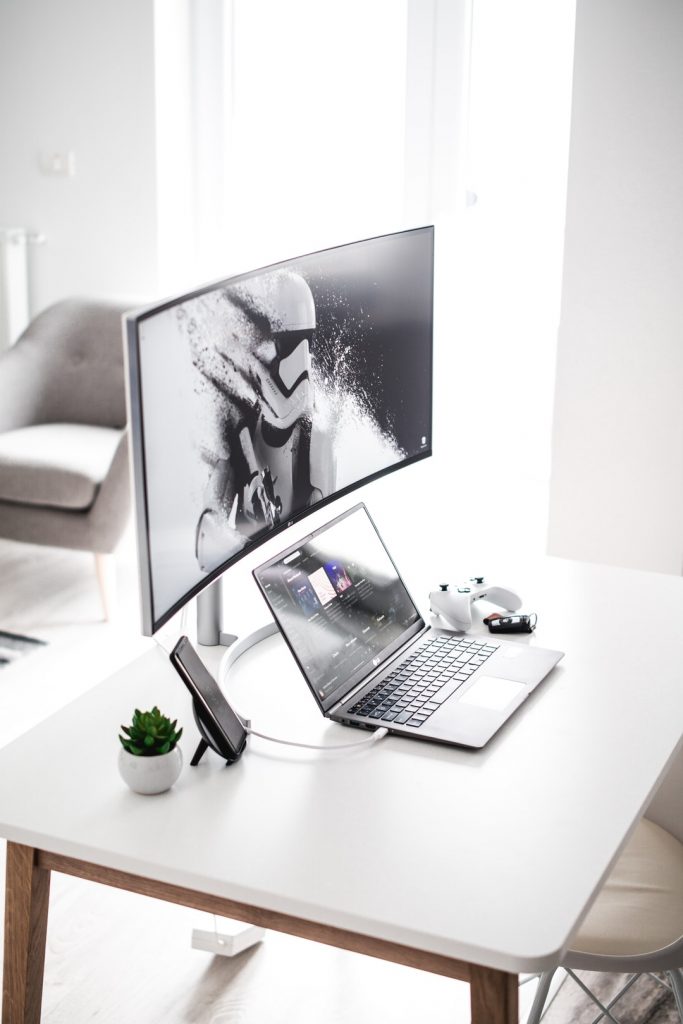 It's not exactly a secret that just about everyone has become obsessed with technology. According to one 2017 study, more than 40 percent of people cited technology as the thing that improved their lives the most over the last 50 years.
But there is one thing that most people can't stand when it comes to technology: The high prices associated with it. Whether you're buying a new smartphone, a new laptop, a new video game console, or a new smart TV, it's not often that you'll come across cheap electronics.
There are some ways that you can save money when trying to get your hands on the latest tech, though. Here are 7 tips for buying cheap electronics.
1. Shop Around Before Buying Electronics
In this day and age, you would be a fool not to shop around for things, including electronics, before buying them. You should never just pick out a store, walk into it, and pay whatever they're asking for a phone, laptop, or other electronics.
Instead, you should start by shopping around online to see how much electronics cost at different places. You should search both the big-box stores and the online tech stores to see where you can find the best deals.
It's going to take a little bit of work on your part. But you could save yourself hundreds of dollars by shopping around each and every time you buy electronics.
2. Think About Purchasing Older Electronics Over Brand New Ones
There are some electronics like smartphones that cost more than ever before today. Smartphones cost, on average, more than $350, and it's not uncommon to find some phones for more than $1,000.
But one way to avoid paying those kinds of astronomical prices is by buying a slightly older version of a smartphone that just came out. Even if the "old" phone was only released six months ago, you can usually get it for a fraction of what a brand-new phone would cost.
You can take this approach to all of the electronics that are out there today. By buying something that was released six months to a year ago as opposed to the latest model, you can save a lot of money.
3. See If Refurbished Electronics Might Be Right For You
One of the easiest ways to save money when you're shopping for cheap electronics is to look for refurbished electronics rather than new ones. Refurbished electronics are used items that have been restored back to factory-like condition by a manufacturer or retailer.
Most manufacturers and retailers offer refurbished electronics at a deep discount to their customers. If you don't mind using something that someone else used before, you can get access to electronics you might not be able to afford otherwise.
4. Fix Up Old Electronics and Sell Them to Buy New Ones
Do you really, really wish you could buy a new iPad to replace the broken one you have sitting in your desk drawer right now? Here's a way that you can do it without paying full price for your new tablet.
Fix up your old iPad so that it works like new again. Then, sell it to someone who is looking to buy that particular iPad through an online marketplace site. Finally, use the money generated from the sale to help you pay for a new iPad.
You'll have to put some effort into doing this. But it's a simple way to buy electronics without breaking the bank on them. You can read more about fixing up an older iPad to see how easy it is.
5. Search For Coupons For Electronics Prior to Purchasing Them
As we mentioned earlier, you shouldn't ever purchase electronics without shopping around for them. You also shouldn't hand over cash or swipe your credit card for electronics without looking for coupons for them first.
There are literally coupons for everything these days. So you're basically going to be leaving free money on the table if you don't take the time to look for them.
6. Try Haggling Over the Price of New Electronics
Most people don't think twice about trying to haggle over the price of a new or used car. They'll spend hours hammering out a deal with a car salesman to get the best possible price.
But most people don't consider the fact that they can do the same exact thing with electronics. Studies have shown that you can haggle over the price of electronics successfully when buying phones, laptops, TVs, and more.
In fact, people save an average of more than $80 when they attempt to negotiate the price of electronics with retailers. You should try it the next time you're looking for a way to buy cheap electronics.
7. Wait For Deals on Electronics Before Buying Them
Just about the worst thing that you can do when buying electronics is pay full retail price for them. Yet, this is what so many people do when they purchase electronics on the day they come out. They can't wait to take electronics home with them and pay the price for doing it.
If you're committed to getting a good deal, show some restraint and put off buying electronics until they go on sale. Electronics will just about always go on sale a few months after they're first released, so if you can wait until then, you can save yourself a significant amount of money.
Get Your Hands on Cheap Electronics Today
Cheap electronics aren't as hard to come by as you might think. If you're up for the challenge of trying to find them, they're out there!
You should always start by shopping around to see roughly how much electronics will cost you. From there, you should think about buying older electronics and even consider purchasing refurbished electronics.
By taking these steps, you'll spend a lot less on electronics moving forward. At the same time, you'll be able to enjoy the benefits that come along with using the latest technology.
Would you like to learn a few ways to make money online so that you have money to spend on electronics? Read our blog to discover the best ways to do it.
Anything to Add? Leave a Comment!