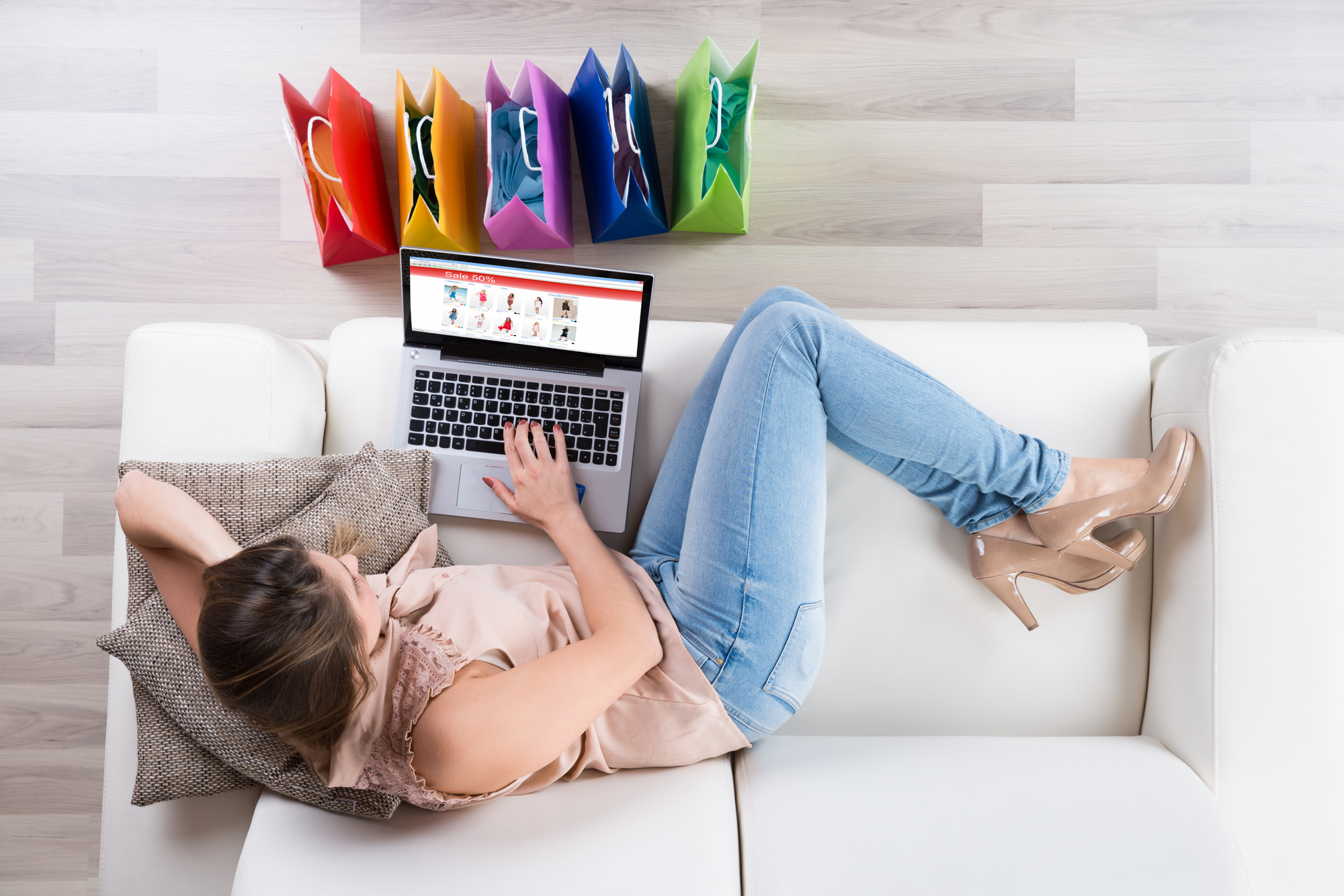 Did you know that 96 percent of Americans shop online? There's nothing better than buying Christmas presents from the comfort of your couch.
The deals and savings don't hurt, either.
There are endless ways to save a buck by shopping online. But, knowing the best shopping tips will get you the most savings. Plus, shopping online allows you the time to think about the purchase and decide if you really want it.
Say goodbye to buyer's remorse, and hello to a fuller wallet. Keep reading for eight tips to find the best deals online.
1. Install Browser Extensions for Deals
With a simple download, you can save money without even trying. Browser extensions for online shopping are a must for anyone who wants a good deal.
Some browser extensions scour the internet for better prices. Let's say you see a gorgeous cashmere sweater on a retailer's website. With the click of a button, the browser will find every site that sweater is on and tell you if there's a cheaper option.
Another type of browser extension is a promo code search tool. Online retailers have a list of valid promotional codes at any given time. If you can find a valid promo code, it'll save you money.
Extensions like Honey, Voucher Empire, and Priceblink all alert you of cheaper prices. They also find the best current promo codes and apply them to your shopping cart.
2. Use Influencer Links
Many influencers have affiliate links and promo codes from brands that sponsor them. Brands see influencers as an opportunity to reach new shoppers.
Check out the YouTube channels of various bloggers in the niche you want to shop in. They will likely have a video or two each month that contains a promo code in the description bar.
Their Instagram posts also often have promotional codes for posts that brands sponsor. Consider following influencers who post promo codes for stores you like.
3. Shop the Seasons
Use the changing seasons to your advantage. Retailers have annual sales that happen at the same time each year. Waiting for these awesome sales will save you a ton.
For example, Sephora does an annual VIB sale. Nordstrom's Anniversary Sale is a deal-seekers' paradise. Wait for Amazon Prime Day for sales across the board.
You can also shop off-season to get great deals on seasonal items. Bathing suits, winter jackets, and outdoor gear are cheaper in their low-demand season.
To remember when certain items go on sale, make a note on your Google Calendar. Each month note what items will be cheaper and any major sales happening.
4. Join Email Lists
Stores have email lists to remind you to shop at their site. They do this by giving you early access to promotions and special discounts.
Many stores will give you 10 percent off your first purchase just for signing up with your email.
While it can get annoying to receive a ton of emails from different stores, the savings are worth it. Consider creating an extra email address only for retailer email lists.
Or, sign up for the initial discount, then unsubscribe from the email list. It's that easy!
5. Scour Deal Sites
There are tons of websites dedicated to finding you deals. These sites will alert you of deals tailored to your interests and tell you when a price drops.
Some, like Offers.com, gives users points for every purchase they make through the site. These points can get redeemed for even more money off.
Plus, the forum section of these sites gives you a place for conversation with other savers. You can discuss which promo codes worked for you and which didn't. You can also share more money-saving tips with each other.
6. Buy Discounted Gift Cards
Did you know there are sites that sell gift cards for less than the dollar value? One of which is CashCard where users save up to 30 percent of the value.
They have gift cards to popular stores like H&M, Nordstrom, and Bloomingdales.
If you like to give gift cards as presents, this is the perfect site to save you money. You can also buy the discounted gift cards for your own shopping.
Plus, you can sell gift cards that you aren't going to use to these sites. They'll pay you up to 92 percent of the value for the card. If you received it as a gift, that's free money for you.
7. Choose Stores with Great Return Policies
We all get stuck with items we bought online but don't like when they arrive. That's the one downside of online shopping.
But, you can avoid the loss of money by shopping at stores with good return policies.
Some stores pay for the return shipping on items you want to send back. Others offer generous return time frames so you can take your time to decide if you want to keep it.
Always check the return policy of the store you're shopping at. We all have to return things from time to time. You don't have to lose money doing so.
8. Save on Shipping
Frequent shoppers on the internet can benefit from subscription shipping services. Instead of paying for shipping every time, you pay once a year. Then, get free shipping on all purchases for the rest of the year.
The most popular example of this service is Amazon Prime. People who don't shop online often won't get the benefit of this service. But, the rest of us know how amazing Prime shipping is.
The website FreeShipping is a promo code site that targets free shipping codes. If the store you want to shop at doesn't offer free shipping, check here for promo codes.
Want More Tips for Finding the Best Deals Online?
The internet gives us so many opportunities for saving money and finding deals. You just need to know how to find them.
Once you know the ins and outs of online saving, you'll never pay full price again.
Use the eight tips above for finding the best deals online. And, check out the Deals section for free samples, coupon codes, discounts, and more!
Anything to Add? Leave a Comment!