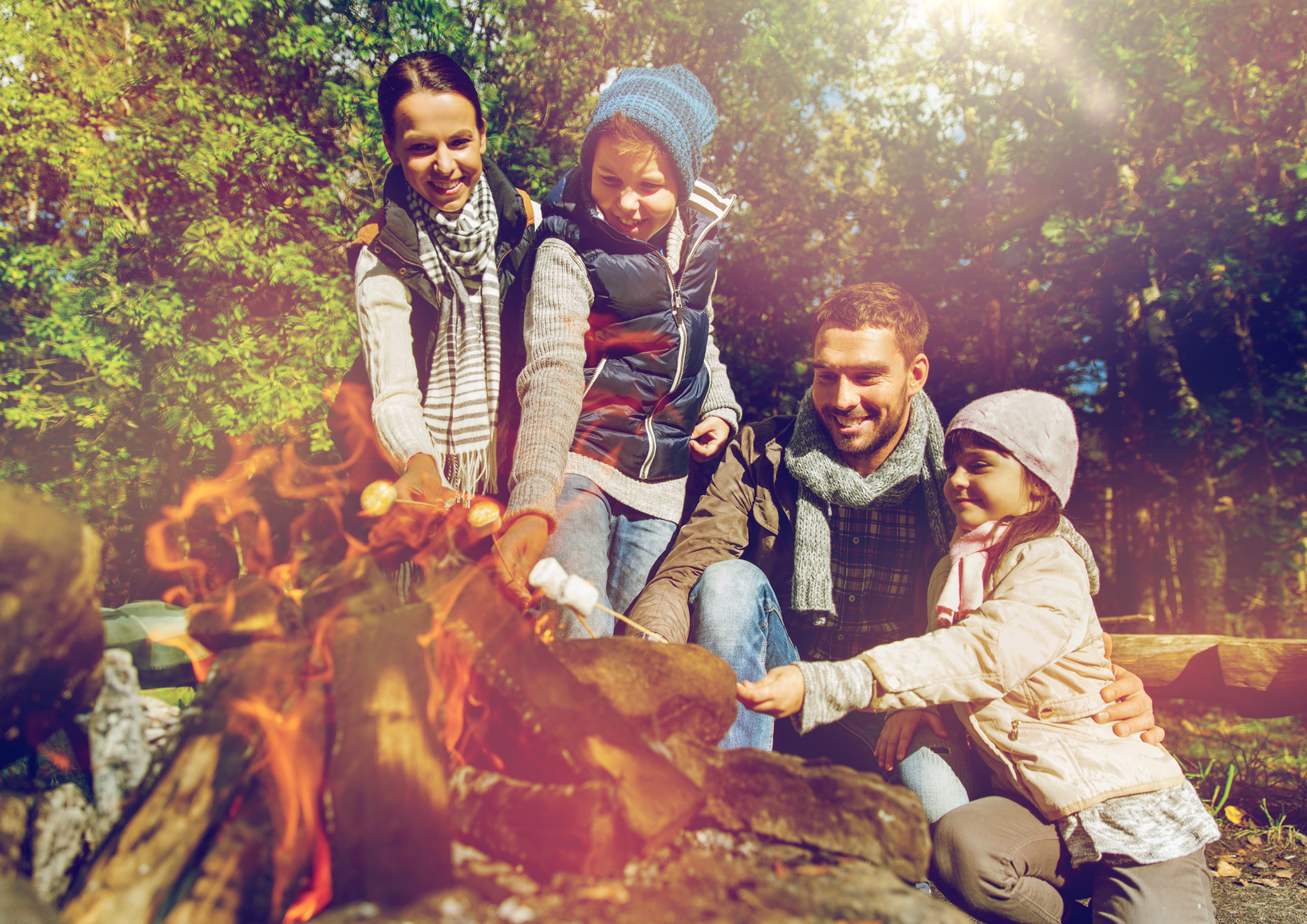 Is that yearly family camping trip coming up soon? If so, you don't want to forget any family camping essentials that might curb the fun.
The campsite is already reserved, all your camping gear is organized and you've made plans for some awesome family activities that'll keep everyone busy. You've even found some great deals that'll save you money.
You and your family have been looking forward to this trip for months. But if you leave certain essentials behind, the fun could quickly turn into long faces.
There are a lot of things to think about before your packing is complete. These 5 family camping essentials are ones you can't miss.
Let's take a look.
1. The Essential Ice Chest
A camping trip will come to an abrupt halt if food gets spoiled or drinks become warm.
To get the absolute best performance from your ice chest, make sure to pre-cool it with a lot of ice for at least six hours before you load it up with drinks and food.
When it's time to get all your goods loaded, always use a fresh block of ice or frozen plastic bottles of water. These options last longer than cubed ice and will typically give you more room in the chest for drinks and food.
Lastly, always load your chest with refrigerated or frozen foods so you don't waste ice on cooling down warm drinks and food.
2. A Place To Store Your Gear
You probably use plastic storage bins to store your camping gear in your home and keep it organized.
Have you ever thought that an empty storage bin next to your tent as a wonderful place to keep shoes when you go to bed?
Even if there aren't any clouds in the sky, all of your gear outside the tent will probably be wet in the morning from overnight dew.
3. Headlamps Rock
For people who love to camp, flashlights are out. Headlamps are where it's at.
They're great because your hands are free and the light automatically points in the direction you're looking.
If you've ever attempted to brush your teeth while fumbling with a flashlight then you'll understand how much a headlamp can help.
4. Packing Clothing
If you want to make it easier for everyone to find their clothing, make sure everyone has their own duffel bag or backpack.
Bring a few large garbage bags for dirty laundry as well.
Keep in mind that the bathrooms and showers will probably be a good distance from your site. So everyone is going to need shower shoes and plenty of towels.
5. Sleeping Bag Care
During the day, unzip your sleeping bags so they'll air out and stay dry.
Sleeping bags absorb a lot of body moisture during the night. If that moisture stays within the sleeping bag, it negatively impacts the insulation efficiency when you're wrapped up at night.
Bonus Essential
If you're camping late in the year and there's a chance temperatures could drop below freezing, you'll want to bring your NoFreezeWaterHose with you.
This is especially true if your water supply gets low and you need a fast way to get fresh drinking water from a spout at the campground.
Simple Family Camping Essentials That Make For a Great Trip
There you have it: 5 family camping essentials (plus a bonus!) that'll ensure your next family camping trip is a success.
If you've got other great ideas, feel free to shoot me a line. Have a great time on your trip!
Anything to Add? Leave a Comment!