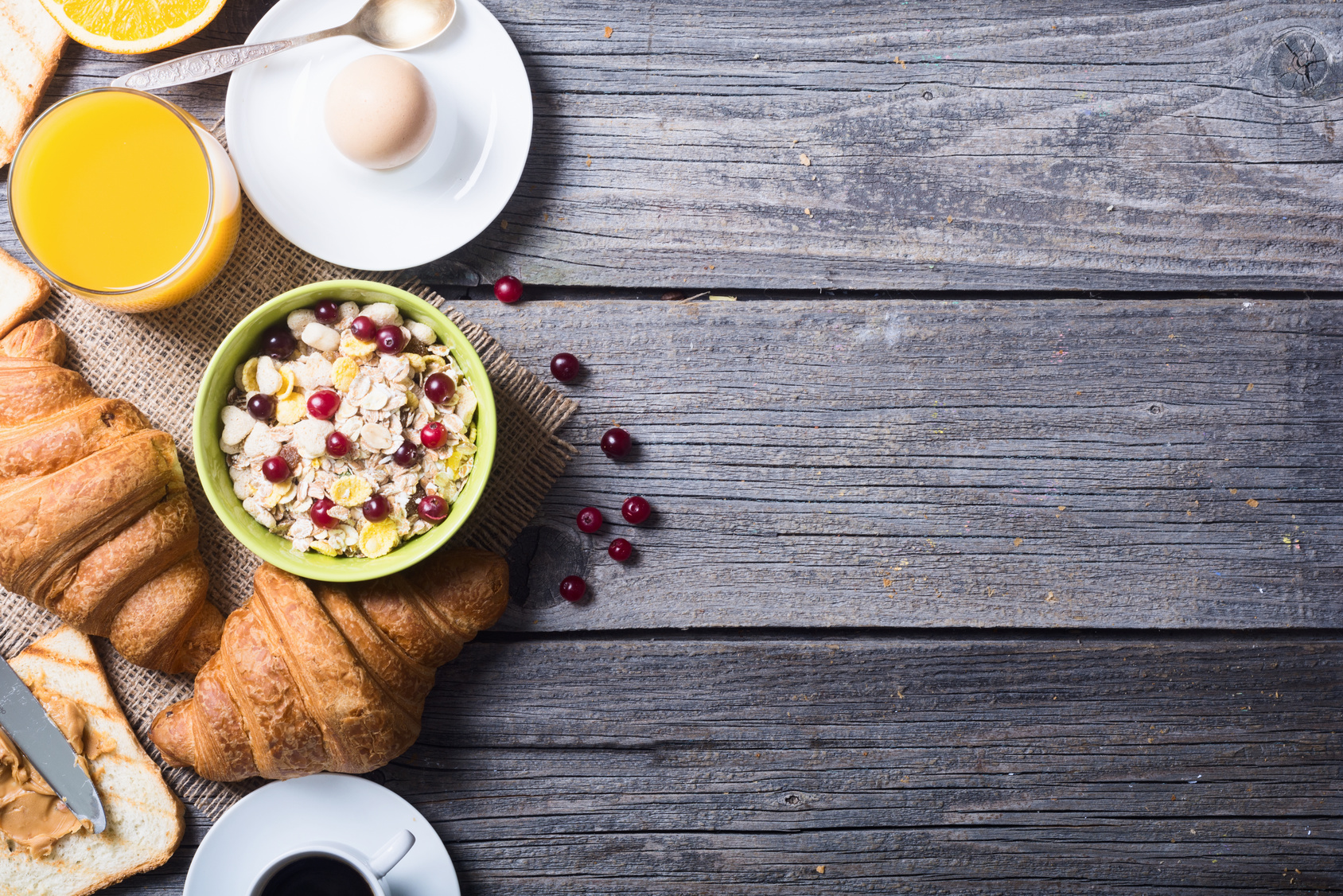 Don't worry I'm not going to start this article talking about how important it is to eat breakfast in the morning. You already know that!
However, if you are like me you often end up eating the same thing every morning because of its convenience. And while fruit is a fantastic and healthy option, sometimes you just need a treat.
Here are five delicious treats that are better than fruit for breakfast.
1. Oats
Did you know oats have been proven to reduce your risk of heart attacks, strokes, and cancer? These super foods are incredibly rich in healthy compounds and great at eliminating the not-so-healthy ones.
Not all oats are created equal though.
If you want to maximize the good ingredient, avoid eating packaged and processed oats. Oftentimes these are filled with too much sugar and preservatives.
2. Eggs
The second food to keep your eye on for breakfast is eggs.
Not only are they packed with protein and essential vitamins, but they're incredibly versatile as well. One day you could have a poached egg, and the next you could have them scrambled.
I love to make omelets. This allows me to get in some of those other essential vitamins and minerals through added vegetables.
This is a plate that you can get creative with and one that will be a healthy alternative to your classic fruit dish.
3. Waffles
Next is waffles, and yes I do mean it! Waffles and pancakes can be a delicious and healthy treat for breakfast, especially when made with whole grain.
One of the benefits of waffles is the variety of toppings you can add to it. Whether you're craving something sweet or salty.
Another benefit is that they are so easy to make! Just pull out your bella waffle maker and whip them up with simple, everyday ingredients.
Within 5 minutes you'll have a delicious and filling breakfast snack.
4. Crepes
Like waffles and pancakes, crepes are another delicious alternative with lots of topping options.
Entire businesses have been devoted to making great crepe recipes that are both sweet and savory. However, regardless of your taste palette, you can be sure that the crepes won't add much sodium or cholesterol to your diet.
Bonus tip: Add peanut butter to get a little extra protein in your day.
5. Smoothies
If you are still craving fruit for breakfast, but you want to have a change in your routine, smoothies are a great alternative.
You can never go wrong with strawberry and banana blends. Add spinach or kale to get an extra dose of fiber and keep you fueled for the rest of the day.
Plus they are great for when you have to eat on the go!
Enjoy More than Just Fruit for Breakfast
Each of these options provides delicious and healthy alternatives that will keep you fueled until lunch.
As an added bonus, they'll also leave more room for yummy desserts at the end of the day like my favorite triple-layer cracker toffee bars. Yum!
Speaking of which, I think I might have some cooking to do.
Do you have any special breakfast treats? Share them below in the comments!
Want more awesome tips? Check out our website!
Anything to Add? Leave a Comment!