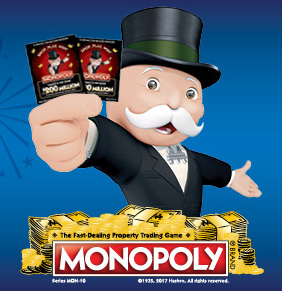 New! Enter the Shop, Play, Win Sweepstakes from Safeway! It ends today, so don't miss out! Safeway is giving away hundreds of thousands of prizes in their Shop, Play, Win Monopoly Sweepstakes. Just shop at your local store, collect game pieces and register to enter to win instant prizes and you could win a million dollars cash, a million-dollar vacation home, a luxury car, other big cash prizes, free groceries, shopping sprees, computers, and much more. Enter with purchases at Safeway and Albertson's stores or without purchase by mail.
It ends today, May 09, 2017 at 11:59 p.m. ET!
Anything to Add? Leave a Comment!